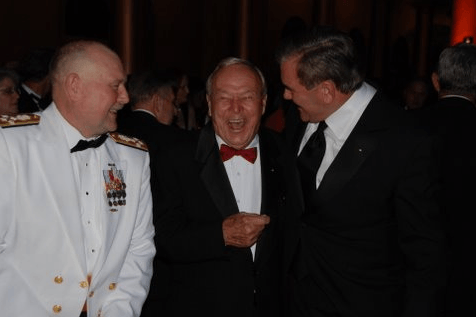 What Arnold Palmer Taught Me
I firmly believe that learning experiences are extremely difficult to bear, because it usually entails experiencing a setback of some sort in order to improve. Well, one of my biggest learning experiences occurred at the Wells Fargo PGA event. I must preface the learning experience since I always learn a tremendous amount at professional tour events, whether it is working with professionals, interacting with coaches, and/or talking with caddies.
The learning experience took place on the Wednesday during the celebrity Pro-Am. I was on the putting green at Quail Hollow with a golfer and his caddy. The crowds were huge that day for a Pro-Am and it started to erupt in applause because walking to the putting green was the king himself, "Arnold Palmer." He took his time walking to the green, dropped three balls, and began putting at the same hole, 10-feet away. I walked by him, said "hello," and he nodded.
Only after he went to the first tee for the loudest of applauses did I realize my gaffe. I never shook his hand! Here was perhaps the only opportunity to shake the hand of the largest icon in golf and I missed it. The oddity of the event was that in the moment, it didn't even cross my mind.
I basically was just not ready for the event to occur, was not on "top of my game" and let the moment slip. I did not "seize the moment." I did not act like this was going to be my only shot at shaking Arnold Palmer's hand and to go for it.
This was not a life or death event; however, I do know that there is a lesson to be learned. All of us must have our antennas up at all times, ready for any opportunity that arises. It may be as simple as meeting the greatest icon in golf, asking someone out on a date, coming through in the clutch, or requesting a raise from our boss. Whether it is in business, sports, or life, we must continually be aware of situations that present themselves and simply be willing to take the chance. Looking back, it was a painful learning experience, but I can assure that I will not make the same mistake.
What are your biggest learning experiences?
"Learn to listen, Opportunity knocks softly."