Essential Training Products to boost your confidence in all areas of your game
Audio sessions and pdf workbooks for the Mental Game, Practice and Putting.
Mental Game Training Manual and Audios
How to use VISUALIZATION
How To Find Good Swing Thoughts
PRE-SHOT ROUTINE
Good COURSE STRATEGY
Developing Mental Toughness
Powerful success triggers
The Best Pre-round Warm-Up For Success
How To Assess Your Performance
How to play better under PRESSURE
How to play with a QUIET MIND and better focus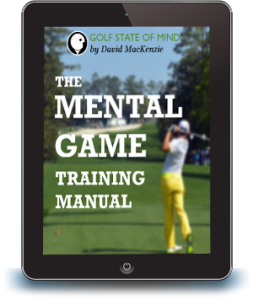 "David MacKenzie is truly an expert in coaching the performance skills of the mental side of golf. For what is complicated for most to communicate, David does in a simple, clear, and effective way. His ideas help golfers shoot lower scores and enjoy the game more."

Rick Sessinghaus

Editor, Golf Tips Magazine
The Golf State of Mind Practice System
Do you know what or how you should be practicing?
The system is based on the Tour player "1/3 system" to practice.
Once you've established your "performance targets", you will need to set your "process goals" i.e. how you will get there.
This book contains over 50 drills and games (you'll get lifetime updates) to help you simulate the pressure you feel on the course. It will make transitioning your game from the range to the course a breeze!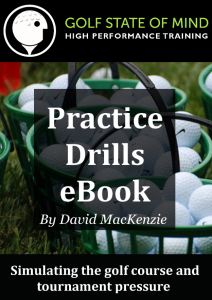 "David's coaching highlights the difference that makes a difference. When you practice these fundamentals you not only remove self imposed interference, but it returns you to your natural brilliance. Simple and deceptively brilliant."

Peter Taylor

English Golf Union
The Golf State of Mind Putting System
Do you know the habits of all great putters?
This book takes you through them, which include:
Module 1: The 9 Step Putting Process
Module 2: How To Putt Better Under Pressure
Module 3: The Best Putting Warm Up
Module 4: The Putting Fundamentals
Module 5: What's Your Putting Style?
Module 6: Putting practice drills
Module 7: Keeping track of your progress
Module 8: Curing the yips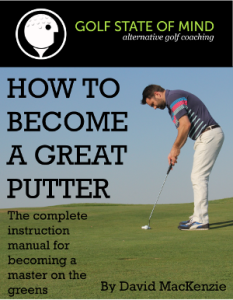 "David's teaching cuts through all the noise in golf coaching and gets to the heart of what's really needed to consistently improve."

Benn Barham

European Tour Player
Pre-round Confidence Booster Audios
Enjoy the round no matter how you play
Control your nerves and maintain an optimal level of excitement
Feel like there's no limit to your scoring potential
Shift your focus from score to process, for better shots
"Bounceback" by reframing your mind after you've hit a poor shot
Own your swing and have more control over the golf ball instead of trying a million different swing thoughts.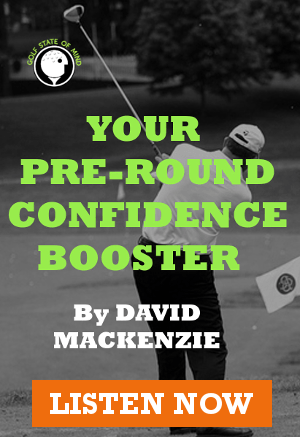 "In David MacKenzie, you have a coach who really understands and applies the simple but profound truth."

Karl Morris

Performance coach to six major winners