Do You Have a Spare 5 Minutes Before You Tee Off? Then try this…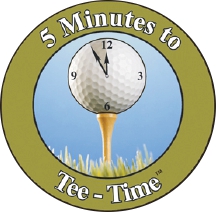 If you can spare 5 minutes before you tee off, here's a great way give you the best chance of scoring well.
Mike Bruno from 5 Minutes To Tee-Time has devised a series of the most effective exercises to quickly warm the necessary muscles and get you feeling as prepared as possible. for the first tee. Most golfers give away 3-5 shots unnecessarily during the first few holes as they have not properly warmed up. By using the 5 Minutes to Tee Time exercise guide book you can feel confident that you have made all the right stretches to get you off to the best possible start. Here are a few samples exercises: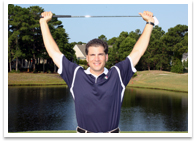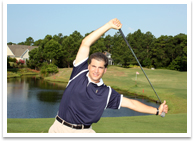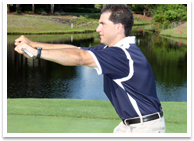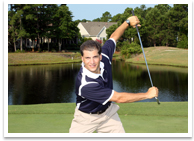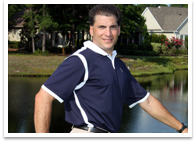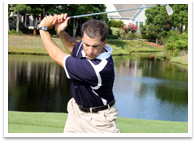 I have used these exercises before my last few rounds and it's surprising how loose and "ready to go" I felt on the first tee.
As a special, I offering The Golf State of Mind mp3 teaching with a purchase of 5 Minutes to Tee-time for $24.99