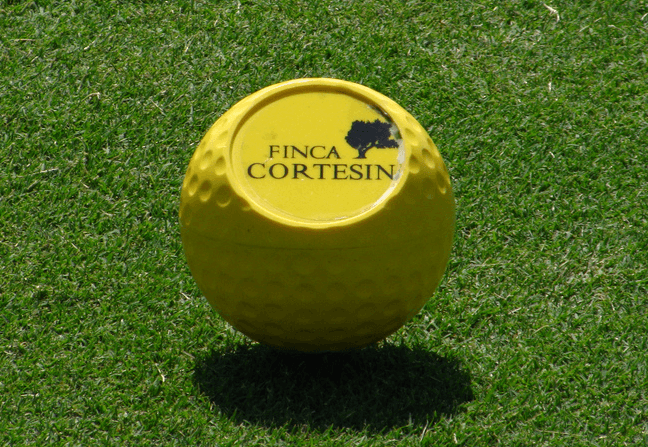 Finca Cortesin: The Volvo World Match Play venue takes Costa del Sol Golf Holidays to another level
For those of you not familiar with this region of the world, with over 130 golf courses, perfect year round weather and breath-taking panoramas, the Costa del Sol in Southern Spain is one of Europe's most popular and finest golf vacation destinations.
Half way between Marbella and Sotogrande on the Costa del Sol coast, you will find the exclusive, five-star Finca Cortesin Hotel and Golf Resort. A visit here will no doubt raise the bar for all your future golf trips.
[subscribelocker]
When you arrive at the 67 room boutique hotel and resort, your first impression will tell you that you are in for one of the most luxurious and first-class Costa del Sol golf holidays. The wonderful Andalusian inspired building, along with the rich natural vegetation and views of the turquoise Mediterranean Sea, provide a feast for the eyes. Everything about this place is beautiful, relaxing and of the highest quality. The very welcoming and highly attentive staff will show you to your intimate, but spacious, one or two bedroom suite and proceed with a tour of what the resort has to offer.
The spa offers a full range of treatments, including massage, Turkish bath and even a "snow cabin" designed to refresh the respiratory system after steam or sauna. A state of the art fitness center is equipped with all your possible exercise needs.
The resort has two excellent restaurants, an Asian fusion creation from Executive Chef Van Coevorden and a Mediterranean restaurant, which will give you a taste of the local gastronomical delights and exquisite wines. The accommodation and facilities on offer here make it the very best of luxury golf hotels and resorts.
But let's get to why we're really here…to play one of the best golf courses the world has to offer. The 18 hole championship course was designed by Cabell Robinson, and at 7,439 yards (par 72), it is one of Europe's longest layouts. Meandering through rugged coastal terrain, each hole provides a unique challenge, elevation and view of the Mediterranean Sea and Estepona Mountains. The Bermuda greens are fast (11+ on the stimp meter) and the subtle breaks will provide even the very best golfers with a true test. Over 100 bunkers and several lakes are positioned to keep you thinking all the way round. Unlike most resort courses, you will not find any properties on the course itself, which only increases your connection with the natural beauty of the surroundings.
The practice facilities here boast one of the Jack Nicklaus academies, which will provide all your game improvement requirements to get your game in tip-top shape for the links.
The Volvo World Match Play Championship will be hosted here between May 17th-20th later this year. Sixteen of the world's best players will go head-to-head for a prize of £1mn, which is sure to be a spectacle of golf and great showcase for the golf course. I've no doubt that watching this tournament will make you think about a visit to this truly magnificent golf resort and awe inspiring region of Spain.
[/subscribelocker]
Photo by Pablo Herrero