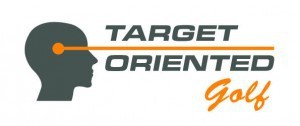 FREE LIVE 1 hour Webinar – An Introduction to Target Oriented Golf: An Evolution in Golf Instruction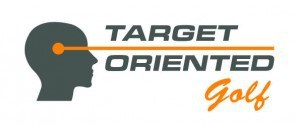 Join us on July 20th at 1pm EST for a FREE 1 hour webinar, designed to help your game to the next level by learning revolutionary new techniques in golf instruction.
What is unique about Target Oriented Golf?
Over 30 years of academic research and personal discovery Colin Cromack and Dr Anthony Piparo have developed a APPLIED golf coaching program based on a detailed understanding of the brain's Attentional/Visual Focus system and its role both in long term skills acquisition and psychological performance. Their comprehensive golf coaching program uniquely reveals HOW to STOP trying to consciously control your physical actions in both practice AND play. Come and hear why all that time spent on repetition in practice does not manifest itself as performance on the golf course. You will also discover why your golfing inconsistency lies deeply entrenched not in how you play but in HOW you practice. Do try and join us.
Summary of Target Oriented Golf:
Training the Eyes, Mind, and Body for Success will show you how to develop the skills necessary to play the golf you've always dreamed of simply, quickly, and consistently.
It is based on scientific principles from such disciplines as Biomechanics, Motor Learning, Sport Psychology, Sport Vision, Applied Kinesiology, and more.
[subscribelocker]
Target Oriented Golf explains and demonstrates how to:
· Develop precision in your swing mechanics and understand HOW to repeat it over and over.
· Learn how to both Train AND Trust your technical skills with deliberate practice on the range.
· Develop "quiet eyes" to eliminate the movements which compromises solid ball striking.
· Inhibit the effects of stress and anxiety so you perform as well in competition as in practice.
· Develop the same precision, consistency, and accuracy for putting, chipping, and pitching.
· Develop a SINGLE Pre-Shot mental (not just physical) process for identical use with every golf shot.
· Discover why Attentional Focus lies at the heart of both how you learn and perform in golf.
Dr. Tony Piparo is a former Teaching Professional and Head Pro with degrees in Kinesiology (Study of Human Movement) and a Ph.D. in Sport Psychology, having earned the prestigious American Psychological Association's Dissertation of the Year Award for his work on Concentration and Performance in Golf. He has helped golfers of all ages and abilities to develop the precision, consistency, and tenacity to play their best more often. He offers training and seminars on how to quickly and easily develop the physical, visual, and attentional skills necessary to play golf at extremely high levels of consistency. Tony is based in the USA.
Colin Cromack is a Golf Focus Instructor and the creator of an independently produced and published golf psychology coaching program on DVD. He specializes in the subject matter of attentional focus, specifically in relation to the game of golf. However, his work is of benefit in any life and sporting situations where one has the opportunity to 'think' before execution. His independent theory not only provides a destination for those just learning to play but of most benefit to golfers who have already acquired excellent technical and physical skills. Colin is based in the UK.
[/subscribelocker]