Lesson 1: Pre and Post Shot Routine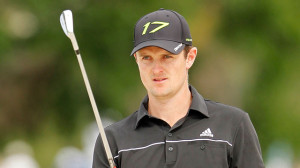 A solid pre-shot routine properly prepares you before each shot giving you maximum confidence and focus over the ball. In your first lesson, I will help you discover your pre-shot routine, a repeatable process allowing you to perform your best, even under pressure.
Did you know that Rory McIroy's pre-shot routine is 24 seconds every time? It's that precise because it's very important. Following a sequence of positive steps right up until your take-away is a million times better than analyzing your swing or having negative thoughts such as where you don't want to hit it.
In this lesson, we will explore each of these 6 pre-shot routine steps:
Analysis (course strategy and shot selection)
Visualization
Feel
Trust/Commitment
Alignment
and "Go!"
Finally, in your post-shot routine, you'll learn how to build in the power of "acceptance", so you can let go of bad shots, forget about your score and start again on the next one.

Lesson 2: Putting Mastery: Visualization, Feel and Green reading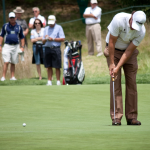 Once you've learned how to set-up to the ball correctly, good putting becomes an art, not a science. You have to learn how to trust your powers of visualization, feel and commit to the putt you have chosen.
In this lesson, I'm going to show you how to read greens properly and then utilize the power of your mind so you hit every putt with confidence, eliminating any doubt.
Lesson 3: How to Warm up your Body and Mind before a round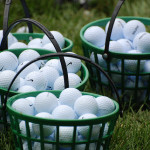 Discover the best possible pre-game confidence booster and how to warm up your mind and body to optimize your performance. In lesson 3, I'll show you how to warm up and talk to yourself before a game of golf. How you spend the 30 mins before a round makes a huge difference in how you perform and enjoy it. Follow these simple steps and I've no doubt you'll play more enjoyable golf with a smaller number on the scorecard at the end of it.


What students are saying about David's coaching?
"David's coaching makes game improvement simple and effective. It's amazing how a change in perspective towards what's really important can make such a huge difference. All golfers, whether beginner or a Tour Pro like myself would benefit from his coaching."
"Having David as part of my team has given me an extra edge needed on the Tour." – James Heath, European PGA Tour
"David's teaching cuts through all the noise in golf coaching and gets tothe heart of what's really needed to consistently improve." – Benn Barham, European PGA Tour
"David's coaching is for anyone ready to tackle the mental game of golf. His coaching is structured and yet exquisitely simple. David takes you through each aspect of the game, from long to short, talking you through the stumbling blocks and helping you clear them out of your way. I love it. His insights help my golf game, and my everyday life." ~ Danielle Tucker, The Golf Club Radio Show.

About David MacKenzie

David been coaching golfers of all ages and levels from beginner to Tour Pro for more than 15 years. Originally from England, he attended the University of St. Andrews in Scotland where he competed on the golf team. Since then, he's dedicated himself to developing a holistic approach to golf coaching which includes the physical, technical, mental and emotional aspects of the game.
His philosophy on the golf swing is simple yet effective; my students learn how to build confidence in their game through strong fundamentals, pre-shot routine, visualization, feel and control of emotions. Through unique practice techniques, his lessons work all areas, especially the scoring zone of 50 yards and in.
In addition to teaching at Hill Top, David run's the golf coaching website, Golf State of Mind. He's also written several books about how to implement his unique approach to the game.
I want this!