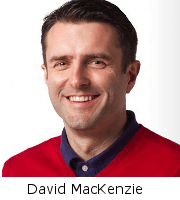 The Golf State of Mind Training System is one of the most authoritative books available on mental training for golf.
The ability to control your mind under pressure vital to your success in as a golfer.
Mental Golf Coach, David MacKenzie's Training System is the best step to take to improve your chances of reaching a single figure handicap. It's a quick and easy read perfect for all levels of player.
In This 75 Page eBook with Audio, you'll learn:
The most powerful mental tools used by Tour Professionals & elite golfers
The secrets of mastering the pressure of big competitions
The seven mental processes that control a winning performance
Why 95% of all winning is accomplished by only 5% of the participants
How to turn your deficiencies into strengths
How To Practice in The Most Effective Way Possible
Who can benefit from this book?
Golfers of all levels
Golf Coaches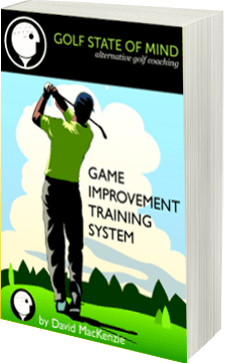 Table of Contents:
In module 1, we go back to basics. Do you think you have good fundamentals? I have a test to make sure. Although my approach is definitely not technical in any way, you can't have a good golf game without mastering the 5 fundamentals. Some of you will be able to skip this section, and pass the test easily, but others will have to do a little work to get there. But it doesn't take long! I'll show you how…
In module 2, You'll learn the most effective way to reach the golf or your potential, and do it consistently. Golf will no longer be a complicated technical game, but one where you are continually working on honing your senses and making it a game of visualization and feel. The book will show you how to use your eyes (your most important asset) and feel shots. It you read nothing else in this book, read this section and you'll never have to take another lesson. Good golf has nothing to do with swing mechanics or "magic moves", it's about playing with your senses and I'll show you how.
In module 3, you're going to learn the importance of the KILLER pre-shot routine, which will become a habit and set you up for success ahead of every shot. You may have a "routine" before every shot right now, but I can guarantee you it's nothing like this one. You'll discover how to feel as confident as possible, knowing that you've done everything you can to ensure a good execution.
In module 4, you're going to learn techniques to control your the mental game, to keep your confidence high and your mind firmly in the present. I;ll show you how to get rid of nerves and play your best when the pressure's on.
In module 5, you'll discover the perfect Pre-round Preparation to get you in the optimal state of mind for playing a great round. What should you eat? What should you do on the putting green, driving range and short game area? I'll show you the most effective way to spend that 30 minutes before walking to the first tee, so your in optimal shape to have a great round.

In module 6, You'll learn how to analyze your rounds, so you can practice most effectively. What should you be looking for to make your practice session as effective as possible?
In module 7, you'll discover a completely new way to practice with the GSOM practice drills. You'll learn fun games to make every practice minute count for putting, short game and long game, so no precious minutes are wasted.
Who needs the Golf State of Mind Game Improvement Training Program?
This program is for golfers of all levels. Whether you're an aspiring Tour pro or weekend player, you'll see amazing results from this teaching. If you really want to see long-lasting improvement in the quickest and most effective way possible, this is for you.
This program has been devised after extensive research and interviews with golfers of all levels (including Tour players) and gets to the bottom of what the secret is for regularly playing your best golf and improving every time you play.
If you don't see any improvement after using the Golf State of Mind Mental Game Training Program, you'll get your money back, it's that simple.


What are golfers saying about the training program?
"The mental game is without a doubt the major difference between the amateur and Tour Pro. The Golf State of Mind Training Program is a highly effective way to learn and practice it and take you closer to the optimal mind-set."
– Adam Gee, European PGA Tour player and former World Amateur No.1
"David captures the real essence of how to play golf with a clear mind while helping you focus on a repeatable process, instead of the technical details. David can help any golfer find his natural self. By doing this, he makes the game simpler and more fun for all. Way to go David." ~ Eben Dennis, Power Feel Golf and Former Mental Coach for Nick Faldo
"David's eBook highlights the difference that makes a difference. When you practice these fundamentals you not only remove self imposed interference, but it returns you to your natural brilliance. Simple and deceptively brilliant."
– Peter Taylor, Golf Mind Coach, English Golf Union
"David Mackenzie has a subtle yet genius approach toward the mental game. I got the chance to work with him and his knowledge of the mental game really helped to change my thought process on the golf course. After working with him, I felt more confident and I look forward to working with him in the future!"
– Aubrey McCormick, Big Break Atlantis 2012 Competitor
"David MacKenzie has created an amazing tool for anyone ready to tackle the mental game of golf. His "Golf State of Mind" system is very organized and yet exquisitely simple. David takes you through each aspect of the game, from long to short, talking you through the stumbling blocks and helping you clear them out of your way. I love it. His insights help my golf game, and my everyday life." ~ Danielle Tucker, The Golf Club Radio Show.