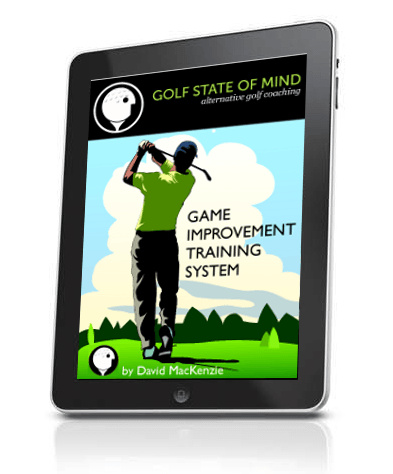 For the past ten years, I've been refining and coaching my system to players of all levels (all over the world) and over 10,000 copies of my eBook has been sold.
I get emails everyday asking the same question:
"I've lost confidence in my golf game. What do I do?"
My response goes like this…
"Confidence is something that is gained by having a reliable and repeatable process and knowing how to control your emotions. This breeds confidence with every round, no matter how you play."
Through my research I discovered that there were 7 things that better players do, that are not done by the golfing masses who under-perform week in, week out. It's painful for me to watch some golfers go about improving and managing their game during practice and play. Hour after hour, bucket after bucket, all down a big black hole. This has to stop now! Please don't waste any more money on range balls or green fees until you've read my program.
These 7 habits that I'll share with you (simply changes in mental approach) account for at least 25% better performance and I'll tell you why in a moment…
First, let me tell you what others have said about the program:
"David's Golf State of Mind Training System makes game improvement simple and effective. It's amazing how a change in perspective towards what's really important can make such a huge difference. All golfers, whether beginner or a Tour Pro like myself would benefit from his system." ~ Adam Gee, European Tour Pro
"David captures the real essence of how to play golf with a clear mind while helping you focus on a repeatable process, instead of the technical details. David can help any golfer find his natural self. By doing this, he makes the game simpler and more fun for all. Way to go David." ~ Eben Dennis, Power Feel Golf and Former Short Game Coach for Nick Faldo
"On Tour you have to do everything possible to squeeze extra shots out of all areas of your game. David's teaching materials are definitely in-line with the way a Tour pro approaches a round mentally and the great thing about this way to improve is that it requires no swing changes!" – James Heath, European PGA Tour
"David MacKenzie has created an amazing tool for anyone ready to tackle the mental game of golf. His "Golf State of Mind" system is very organized and yet exquisitely simple. David takes you through each aspect of the game, from long to short, talking you through the stumbling blocks and helping you clear them out of your way. I love it. His insights help my golf game, and my everyday life." ~ Danielle Tucker, The Golf Club Radio Show.
I know you have access to a lot of mental game resources. But do you have a system in place that will take you through all you need to know? That's what you'll get in these 7 modules…
Module 1: The Perfect Golf Swing Is The One Your Trust
In module 1 I'm going to show you why the Golf Industry Is lying to you and everything you've learned about how to improve your golf game by swing lessons and buying new equipment is, for the most part, a waste of time. Learn the secret of your perfect golf swing.
Module 2: How To Play Without Swing Thoughts
In module 2, we're going to make golf a very simple game. Here you're going to find the single most important lesson to get you on the path to your best golf. We'll shift your focus from what your body is doing, to what you want the ball to do. It's called SENSORY GOLF and involves target orientation, visualization and feel. Learn powerful techniques to re-learn golf as art.
Module 3: All You Need To Think About Is This…
In module 3, you're going to learn the the secret of the one thing you have to think about.
Module 4: Developing Mental Toughness
In module 4, you'll discover how to develop the MENTAL TOUGHNESS of the Tour pros. Do you think the best players in the world get as affected as you do by bad shots and 3 putting a green? No, they don't. That's not because they are stronger mentally that you are, it's because they've learned powerful reframing techniques.
Module 5: How Good Is Your Set Up?
In module 5, we're going to look at your SET-UP AND FUNDAMENTALS. I'm going to give you a test and we'll see how good they are! Without solid fundamentals, you'll never become the golfer you're capable of becoming.
Module 6: The Best Pre-round Warm-Up For Success
In module 6, I'll teach you the perfect PRE-ROUND WARM-UP and why this isn't just about stretching and loosening up your golf muscles.
Module 7: How To Assess Your Performance
In module 7, I'll show you the best way to review your rounds with a POST-ROUND ANALYSIS so that you know exactly what to work on during your practice. You'll get 2 free months of eGolf Plan which is a great tool to measure your strengths and weaknesses after every round.
Get This Proven Mental Game System For Just $29.97!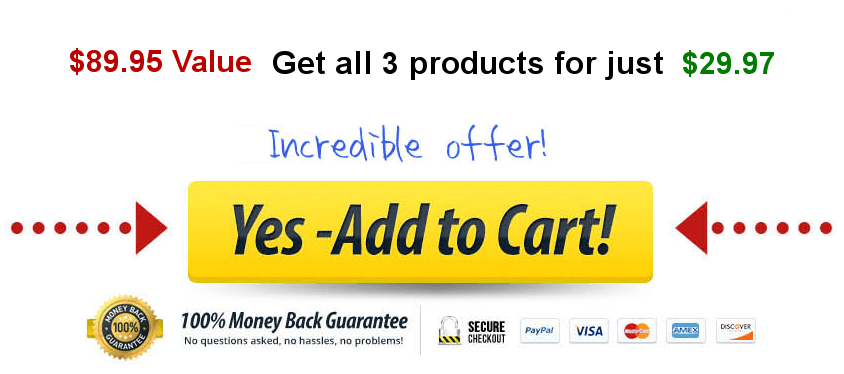 Bonus Materials
The Golf State of Mind Practice Drills eBook – Over 40 Tour-proven practice drills to keep practice fun, yet challenging.
$20 Value

Yours FREE!
The Golf State of Mind Audio lessons (1 hour long) – 10 Essential Mental Game Lessons for you to download and travel with
$20 Value

Yours FREE!
Sample audio:
What are fellow golfers are saying about the system?
"David's teaching cuts through all the noise in golf coaching and gets to the heart of what's really needed to consistently improve." – Benn Barham, European PGA Tour
"David's eBook highlights the difference that makes a difference. When you practice these fundamentals you not only remove self imposed interference, but it returns you to your natural brilliance. Simple and deceptively brilliant." – Peter Taylor, Golf Mind Coach, English Golf Union
"David Mackenzie has a subtle yet genius approach toward the mental game. I got the chance to work with him and his knowledge of the mental game really helped to change my thought process on the golf course. After working with him, I felt more confident and I look forward to working with him in the future!" – Aubrey McCormick, Big Break Atlantis 2012 Competitor
"David's Golf State of Mind Training System has given me specific things to work on to improve my mental game and I've seen huge improvement in my ability to play under pressure."
– Nic Drezins, Rob Noel Golf Academy
Golf State Of Mind heavily concentrates on helping the player stay in the moment, and helps the player overcome the ghosts of shots past and shots future. To date, I've read the eBook three times all the way from beginning to end. I have much work to do on my mental game, and much more time to spend working on refining it. Golf State Of Mind will be in my iPod, in my computer and in my car to help me get my game on the right mental path."
– Tony Korologos, The Golf Space & Hooked On Golf Blog
"MacKenzie's Golf State of Mind will certainly help you learn the finer points of controlling your mental state and should help your scores. It's another tool we can use to master those five and a half inches between our ears."
– Jeff Skinner, LinksLifeGolf.com
"Played today with a consistent routine for the first time in my entire life (thanks to you). I just won my Club's 40th Marathon–a one-day, 72-hole slog through the pouring rain this year–and I attribute my success to the mental discipline your eBook has helped me to develop (77!!!!). Thanks!" – James Long Hale, Author of Golf Sonnets
"This is without a doubt the best money I've spent on golf. David's system took 8 shots off my handicap."
– Mike Church of Mikechurch.com
"Through reading the Golf State of Mind eBook, I've noticed a huge difference in my short game. The visualization and feel exercises have made me more creative around the greens and I am seeing the results in my scores. My driving range and practice sessions generally make me feel like I'm progressing. Thanks David!"
60 DAY RISK FREE TRIAL
100% Money Back Guarantee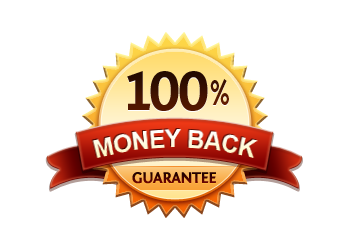 If for any reason in the first sixty days you decide my Mental Training System is not for you, or you change your mind, or for no reason at all…You can return the product for a full 100% money back guarantee – no questions asked. All you need to do is send us an email letting us know – and you'll receive a fast and full refund. We'll still remain friends, and you'll still have the opportunity to enjoy all our other programs and content – both free and paid. This is our promise to you.
Purchase Item