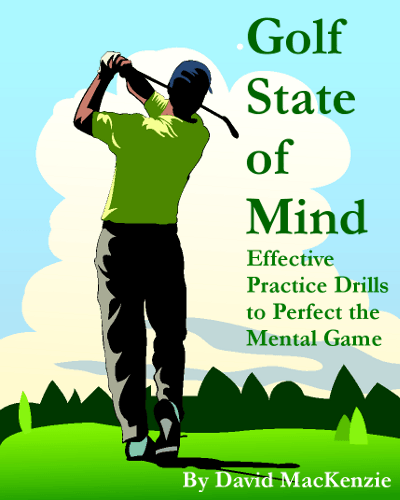 Golf State of Mind: Effective Practice Drills to Perfect the Mental Game is more than eBook, it's your guide to practice and play to your potential in the most effective way possible. The best part? You don't have to make any swing changes!
The Golf State of Mind website has been running for over 4 years now, and during that time it's become the #1 resource for mental game coaching on the web. It's got thousands of members and followers and continues to help golfers develop a simpler more effective way to practice and play and lowering scores and increasing enjoyment as a result. I created this eBook as a result of all the questions, feedback and interviews I've done over the years. So, you can be 100% guaranteed that that I know what you struggle with and all the drills and tips are contained WILL help you take your game to the next level.
Most Golf Practice is a Complete Waste of Time
Undoubtedly the best way to practice is with the same pressure you would feel on the golf course, not tinkering with your swing and hitting to the same target on the driving range. This eBook contains drills that will make you feel nerves and get better at handling them. You'll play games against yourself and your heart will race over the last few shots to beat your best score, just as you would when coming down the stretch. You'll learn how to get your mind and body synchronized with non-technical thoughts by playing a relaxed game based around visualization and feel. This book has all the exercises to make this happen.
Practice Drills
Practice drills is the most popular category on the Golf State of Mind website. So that's what I'm giving you. I'll make sure your practicing the right things, but have a lot of fun doing it. Practice shouldn't be about turning up at driving with no goal other than to hit 100 balls at the same target. We need to work all areas under those conditions we would experience on the golf course, and at the same time develop laser focus, strong visualization and feel. In this eBook, your practice time wil never be the same. You'll play games against yourself and feel the pressure of the golf course. Here are a few sample drills.
Sample Putting games/drills:
Putting with Your Eyes Closed and "Feel" Better about your putting
Aim of the game: really improve your distance control
A great way to work on your feel is to take the visual element away and putt with your eyes closed. This exercise isn't really about how many putts you hole, it's about becoming aware of the feeling associated with the length and direction of each putt. Once you have the line in your mind's eye and you are correctly aligned, it is all about feel and making a good positive stroke. This drill will help you achieve this.
a. Take 3 balls and a drop them down approximately 10 ft from a hole. I say "drop them" so you don't have exactly the same putt each time.
b. Go through your putting routine of reading the putt, visualizing the line (and seeing the ball go in), feeling the stroke and addressing the ball.
c. When you are about to start your back-swing, close your eyes. Then putt.
d. Before opening your eyes, make a call on where the putt finished. E.g. short-right, long-left or holed it!
e. When you open your eyes and see where the ball has come to rest, grade yourself on how close you were to the putt you felt. E.g. If you missed long-left and you called it:
Long-left = 2 points
Short-left, Long-right = 1

Pressure Putts:

Aim of the game: Put Your Putting Under Pressure by having a consequence for missing
a. Start 30ft from the hole and try to hole that putt
b. If you hole it, you move on to the next hole (9 holes in total)
c. If you miss it, move the ball back from where it finished by one club length and repeat the process
d. Consider each hole a par 2 and total your score for the nine holes
Ball striking drill:
Aim of the game: become a better ball strike. Ball striking is a huge factor in good putting. If you can't consistently hit the ball in the center of the putter, you won't putt consistently.
a. Keep your gaze on the back of the ball, which is the contact point for the putter, for a brief period before starting the putting action long enough to say "back of the cup".
b. Immediately after each putt (before you see where the ball went), grade yourself out of 10 on the quality of the strike, so this starts to become the goal.
Watch the world's best players and you'll notice them switching rapidly between looks at the ball and the target, then fixating on the ball for 2-3 seconds, then remain in the same position for 1-2 seconds after it.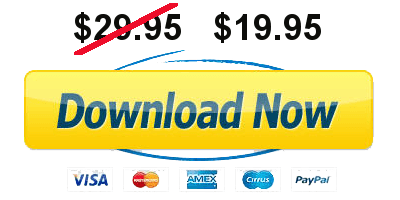 In this eBook, you will discover drills learn:
How to deal with pressure on the golf course and use it in your favor
How to stay in the present and forget about score
How to visualize every shot
A Killer Pre-shot Routine
How to build a Shot Library
An awesome course strategy
How to score within 100 yards
How to eliminate mechanical thoughts and focus only on the shot and the target
Switch off from the game and relax
Play better in competition than you do in practice
What are they saying about the Golf State of Mind?
"The mental game is without a doubt the area that golfers will most benefit from improving. The Golf State of Mind Practice Drills are a way to learn it."
– Adam Gee, European PGA Tour player and fmr World Amateur No.1
"David Mackenzie has a subtle yet genius approach toward the mental game. I got the chance to work with him and his knowledge of the mental game really helped to change my thought process on the golf course. After working with him, I felt more confident and I look forward to working with him in the future!"
– Aubrey McCormick, Big Break Atlantis 2012 Competitor
"David's eBook highlights the difference that makes a difference. When you practice these fundamentals you not only remove self imposed interference, but it returns you to your natural brilliance. Simple and deceptively brilliant."
– Peter Taylor, Golf Mind Coach, English Golf Union
"The more I listen to the Golf State of Mind the more focused I feel on the course. The eBook is filled with easy to follow instructions on how to help your mental game. I would recommend this to anyone who wants to achieve their maximum potential on the golf course."
– Chris J Smith, Yorkshire, British Boys Champion
Golf State Of Mind heavily concentrates on helping the player stay in the moment, and helps the player overcome the ghosts of shots past and shots future. To date, I've read the eBook three times all the way from beginning to end. I have much work to do on my mental game, and much more time to spend working on refining it. Golf State Of Mind will be in my iPod, in my computer and in my car to help me get my game on the right mental path."
– Tony Korologos, The Golf Space & Hooked On Golf Blog
"MacKenzie's Golf State of Mind will certainly help you learn the finer points of controlling your mental state and should help your scores. It's another tool we can use to master those five and a half inches between our ears."
– Jeff Skinner, LinksLifeGolf.com
"Played today with a consistent routine for the first time in my entire life (thanks to you). I just won my Club's 40th Marathon–a one-day, 72-hole slog through the pouring rain this year–and I attribute my success to the mental discipline your eBook has helped me to develop (77!!!!). Thanks!"
– James Long Hale, Author of Golf Sonnets
"After listening to and relistening to the Golf State of mind on my MP3 player I have a diffrent clarity about how I prepare for rounds and how i practice certain drills and the focus that I attain now.
I have had an exceptional year of golf results with a Club championship win, two other trophys and my handicap reducing by 1.2 so whatever is in your state of mind program, with my experience it is working. Thanks again and look forward to more of the good stuff."
– Craig Morrison, 1 handicap, Edzell Scotland.
"The simplicity of the techniques used means golfers of any level will benefit from the Golf State of Mind. Whether you are a club player or touring professional, I would recommend these audio sessions to greatly improve your mental approach to the game."
– Karen Quinn, ALPG Professional, Ladies European Tour caddy
"The Golf State of Mind eBook will give you a new dimension to make your time spent trying to improve much simpler and more effective. As psychologist, I can say with certainty that learning these techniques will enable you to perform better on the golf course."
– Dr. Matt Andrews, Psychology phd, Surrey University. Former British Universities player
"At last. An approach to golf teaching that is simple, non-technical and emphasizes what is most important to improve – The Mental Game. Golf State of Mind is a well structured way to learn the optimal mind set for golf."
– Richard Hanna, PGA Professional
"There is no doubt at all that by reading this eBook my whole game has turned around – all I think about now is where the ball is going to, forgetting all about the physical game, and its so easy! Many thanks David."
– Hilary Thornhill, Merrist Wood Golf Club.
"There is so much benefit to be had from learning a better mental game whatever your handicap. I have recommended the Golf State of Mind to my students and it is helping them simplify the game and think more positively."
– Ben Sargent, PGA Professional, The Wisley Golf Club.
"Golf State of Mind really made me start to think about the game in a different way. I now make my practice sessions more about visualization and feel and it has helped me in pressure situations."
– Martin Woodbridge, British National Assistants Finalist.
"Thought I would let you know that I played a quick 9 this morning on my home course and shot a 4 under par "32" with 4 birdies and no bogies. The part about feeling the shot, visualization and just enjoying the round helped me "go to the next level". Just the tone of the voice in it sets you up for a relaxed focused round. Last year at this time I was shooting in the low 80's and upper 70's most of the time. Although I have been playing for many years, this year has by far been my best with 2 sub par 70's just in the last month. I will be 57 next month and feel like my best golf is yet to come."
– Dave Davison, Lawrence, KS, USA.
"Golfers are always searching for an extra edge. A swing thougt or key word or code. Golfers buy into the Marketing Man's Dream of extra yardage, spin, feel, fade or draw. We buy putter and drivers, change balls and wear lucky charms. But how many ever realize the secret is there for the taking – the key to good golf lies not in the elusive search for clubs, balls and charms, but in one fundamental used by every Professional Golfer. Without exception. The Pre -shot routine. Listen to the words. Burn them on your hard drive. Leave the Marketing Man's Dream to others. This is the secret which leads to the promised land. Better golf, solid strikes and lower scores. It just takes practice and application and those words become your fifteenth club in the bag."
– Sara Woodward, The Golf Police
"For me the mental game is the most over-looked aspect of golf teaching. This audio session is a great insight into why golfers under-perform and the disciplined shot routine reminds us of what a visual and feel based game this really is."
– Christopher Ellis, Pyrford Golf Club, Surrey, UK.
"As a result of listening to the Golf State of Mind Audio Teaching, I've noticed a huge difference in my short game. The visualization and feel exercises have made me more creative around the greens and I am seeing the results in my scores. My driving range and practice sessions generally make me feel like I'm progressing. Thanks David!"
– James Hardy, 14 Handicap, Sydney, Australia
"Thanks, David, for your indispensable guide to the mental game. Before your help, apprehension was my dominant emotion when addressing the ball. If I'm truthful with myself, I never knew where it was going to go. Your CD has given me the ability not only to visualise each shot as I want to play it, but also to hit it there."
– Jonny Goodman, 22 Handicap, London, UK
"What has struck me about the Golf State of Mind teaching is how simple it has made the game for me. I've started to think less about my technique and more about what I want the ball to do. My visualization of good shots is improving and I feel I am growing in confidence which is being reflected in my scores."
– Simon Brandon, 18 Handicap, London, UK
"This is probably the best golf lesson I've taken. I feel that every time I practice and play, I'm getting better."
– Felix Von Knorring, IEC Sports, Geneva, Switzerland.
"Dear David, since I recieved The Golf State of Mind, of my last 10 rounds 83 was my highest. Half were in the seventies with 76 the lowest. Thanks Allen"
– Allen Peltier, Abbeville, LA
"Yesterday I purchased the GSOM and read it already 2 times. It fits perfect in my effort of improving my golf game on both fundamentals. Thanks! Will keep you updated on progress and enjoymentof my golf game."
– Guenther Petrovitz, Vienna, Austria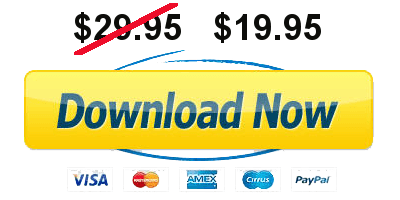 About David MacKenzie:
David MacKenzie is a mental game golf coach and lives in Washington DC. He currently coaches golfers of all levels on how to improve and maintain confidence on the golf course and enjoy the game, irrespective of score. David has devised a unique, yet simple, way to learn golf that does not involve any technical game learning. He teaches drills to improve powers of visualization and feel, how to switch on and off on the golf course and maximize a player's potential.