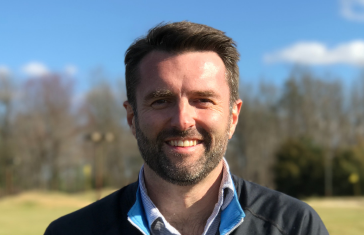 Hi, David MacKenzie here, your new mental coach.
I'm excited that you've decided to take a positive step towards better, more enjoyable golf.
Over the past 10 years of coaching players of all levels, I've separated out the most important traits and actions the best players have taken to reach peak performance.
To get you started, I'd recommend you take my mental game assessment and read my free "Mental Game Fundamentals eBook" in which you'll learn 7 essential lessons that will get you on the path to improvement immediately.
Please look out for an email with your assessment and download link.
Thanks again,
David