So what makes a great putter?
So much of what makes a player successful on the greens you can't see. It's a combination of effective practice and a good "process". And the process is more mental than it is physical.
Over the past 15 years, I've been fortunate enough to work with some of the world's best players and you'd be surprised how many of these great putters, share the same things about their process and practice in common.
What do I mean by process?
You can think of good putting as a "system". The way a player:
Reads green and determines speed and direction the ball will roll
Visualizes and commits to that line
Programs the pace into the subconscious mind
Gets set up consistently aiming directly at the correct start line
Quietens the mind down, especially when under pressure
Makes the stroke without technical thoughts
Accepts the outcome and can reset (if it's an unfavorable one)
When I work with students on putting, we find a system that works for that player, and then measure the success of each put, not by whether the putt went in, but by whether the plan was stuck to.
Almost all my players see huge improvement in their putting performance when they find a good system that works for them and this is what I'll show you in my eBook and Audio sessions.
Effective Practice
 The second component of a great putters "routine" is effective practice. Even if you only get an hour here and there to work on your putting, you can make improvements. The goals for a effective putting practice are:
To work on distance control (distance control is more important than direction)
To get the ball starting on the right line every time (alignment)
To hit the ball out of the sweet-spot every time
Improve a player's pre-putt "process" and ability to putt well under pressure
All these skills you are going to develop with the 50+ Tour player practice drills in the Golf State of Mind Putting System.
Follow this path and you'll adopt the Tour player's mental approach to putting and take your game to a new level.
David Mackenzie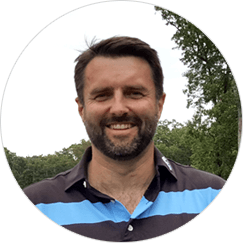 David MacKenzie is an expert on the mental game of golf and resides in Washington D.C. He currently coaches players of all levels including tour players and elite college golfers.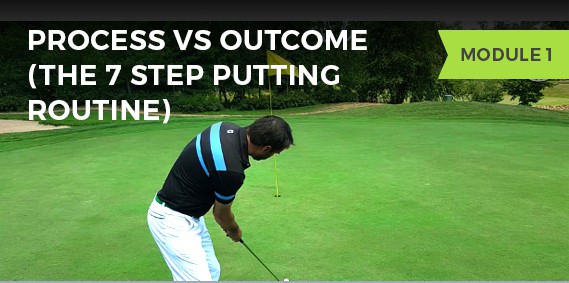 – Build a repeatable putting routine to maximize confidence and your chance of success
– Where to put your focus before, during and after a putt
– How to read greens like a Tour player caddie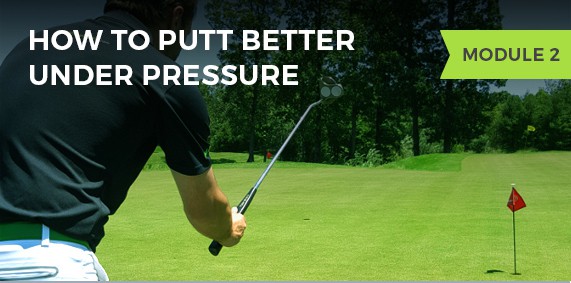 – Identify your unique tendencies and mistakes you make under pressure and eliminate them
– How to quieten your mind and access your natural stroke
– Grip pressure and tempo
– Keep it simple: "look and react" to the target!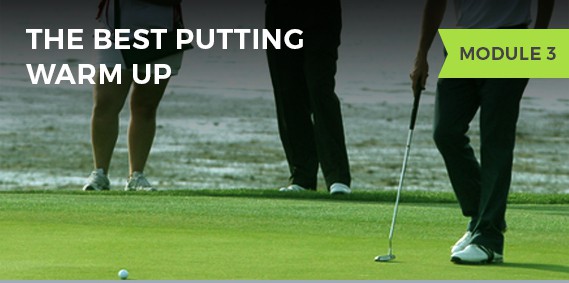 – How to warm up your visualization and distance control before a round
– How to boost confidence in your putting
– Mental rehearsal techniques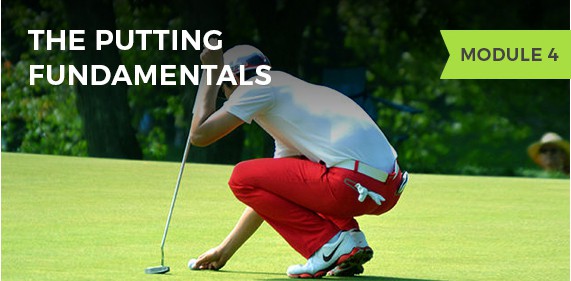 – Learn how to set up correctly every time
– The importance of eye position and alignment
– Hand and eye dominance and how it affects your set-up
– What is your putting style? Arc or straight-back-straight-through?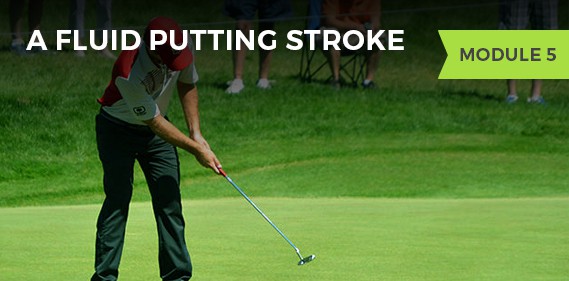 – The Factors In A Fluid Putting Stroke
– How To Build Consistency
– How To Start A Fluid Stroke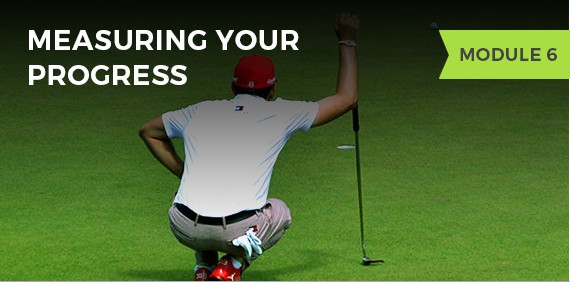 – Using stats to identify your strengths and weaknesses
– Setting goals and a plan to improve them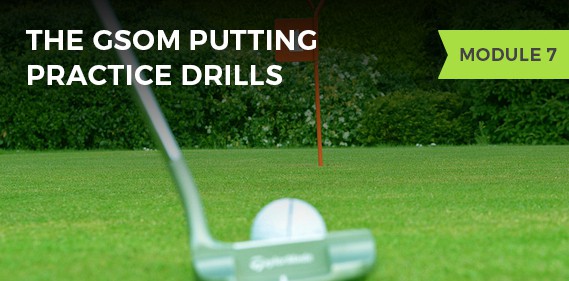 – Over 50 Competitive skills, Random and Block Practice Drills
– How To Improve your stroke, work on your touch/feel and improve your ability to handle pressure putts
"If you want to consistently perform better on the golf course, under pressure, work with David MacKenzie! In a brief amount of time, he's taught me mental skills which have helped me play great golf. His affirmations helped boost my confidence to believe in myself and my abilities."
"Working with David MacKenzie helped me reach a whole new level in my game and the techniques we worked on were key to my winning this year's Russian Junior Championship. He has a great insight into the mind of an elite golfer and I use his techniques during every round to keep me confident and focused. Thanks David!"
David is amazing!! After just one short session, I knew my golf game would improve. David gave me techniques that really helped free up my putting. I'm much more relaxed and confident on the greens. He also taught me ways to stay in the present moment. This is a constant struggle and David's unique post-round review worksheet really keeps me on track. Thanks David!! Your work is priceless!!
David's teaching cuts through all the noise in golf coaching and gets to the heart of what's really needed to consistently improve.
"David has helped me reach a new level in my golf game. He has equipped me with a toolbox full of techniques to help me succeed in high pressure situations. One of the things we have focused on is building a process that works for me and that I can rely on. Since I started working with David I have learned how to build confidence, which is a key to competing at the highest level."
David has helped me quieten my mind in pressure situations and given me a solid mental process to manage my thoughts and emotions for the entire round. It's given me a whole new level of confidence in my game and it show's in my results.
"David has helped me remove those mental blocks that we're preventing me from taking my game to a new level. David's sessions have made me feel more confident and helped me trust my swing. His system makes the mental side of the game easy to comprehend and easy to take action to use it to your full advantage. Thanks David!"
As a student, coach and instructor in the game of golf I have dedicated endless hours in research of the best approach to conquering the mental side of golf. David MacKenzie has developed the ultimate mental game training system for golf. David has put together a program that not only explains "what to do" but clearly defines "how to do it". Providing an effective and easy to implement system is where many mental game coaches fall short and David's program is absolutely spot on!
"Working with David has given me the tools to become much more confident in my potential as a golfer. He tailored his teachings to my individual weaknesses and helped me overcome negative thoughts that I had experienced on the course. His work with numerous elite players has given him tremendous insight into what it takes to play to the best of your ability. "
Of all the mental training packages available, Golf State of Mind is at the highest level. The content is superbly written based on good science, and knowledge David has gained from the many high-level players with whom he works. More importantly, the drills and exercises for their application are clear. Dial-in! This stuff really works.
"Since working with David for the past couple of years, I've seen a huge increase in my confidence, focus and my ability to handle the pressure of big tournaments. David's process has without a doubt made me a mentally tougher golfer."
MacKenzie's Golf State of Mind will certainly help you learn the finer points of controlling your mental state and should help your scores. It's another tool we can use to master those five and a half inches between our ears.
Golf State Of Mind heavily concentrates on helping the player stay in the moment, and helps the player overcome the ghosts of shots past and shots future. To date, I've read the eBook three times all the way from beginning to end. I have much work to do on my mental game, and much more time to spend working on refining it. Golf State Of Mind will be in my iPod, in my computer and in my car to help me get my game on the right mental path.
Using a focused approach to visualisation and a bullet proof pre-shot routine my golf has been transformed this year with the GSOM tools. It's a complete turnaround – I used to completely buckle under pressure. Now it's the opposite. In those pressured situations I've played out of my boots and I've relished the challenge. The fear has gone out of the game. I'm just loving playing again
David has helped me build a stronger mental process and a quality practice regimen, which has made me feel like I'm consistently working towards my goals. With my new "process" goals, I feel less pressure to score and I can feel my confidence growing with each round.
Taking your putting to the next level with 7 easy steps
How to Become a Great Putter
Get it Now For Only $19.95
(eBook & Audio sessions)