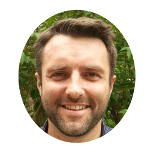 Hi I'm David MacKenzie and I'm a golf coach at Hill Top Golf Club near Arlington, VA.
I've been coaching golfers of all ages and levels from beginner to Tour Pro for more than 15 years. Originally from England, I attended the University of St. Andrews in Scotland where I competed on the golf team. Since then, I've dedicated myself to developing a holistic approach to golf coaching which includes the physical, technical, mental and emotional aspects of the game. I've taught all levels including Tour professionals.
My philosophy on the golf swing is simple yet effective; my students learn how to build confidence in their game through strong fundamentals, pre-shot routine, visualization, feel and control of emotions. Through unique practice techniques, my lessons work all areas, especially the scoring zone of 50 yards and in.
In addition to teaching at Hill Top, I run the golf coaching website, Golf State of Mind (http://www.golfstateofmind.com). I've also written several books about how to implement my unique approach to the game.
Lesson rates: $60/half hour, $110 for one hour $40/half hour junior, $275/5 half hours, $375 for 5*45 mins, $500/5 hours. 3 hole playing lesson: $110
Please email or call me with any questions or to set up a time to meet!
Thanks,
David
david[at]golfstateofmind.com
571.641.9687