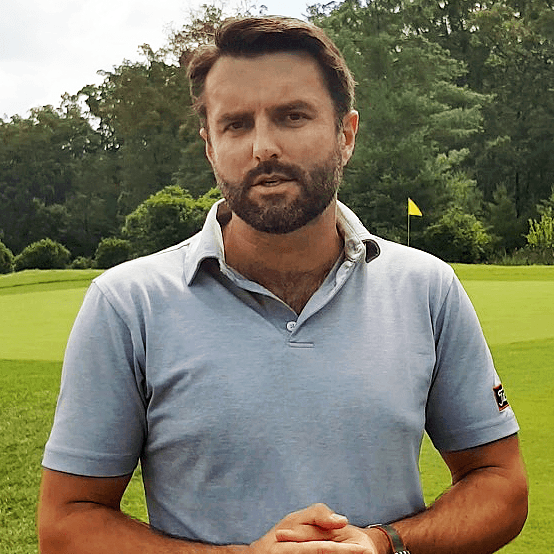 Are you ready to join 13,000 others on a journey to superior performance on and off the golf course?
My name is David Mackenize, and I've been teaching the mental game of golf for over 20 years. With your Golf State of Mind membership, you get an all access pass to every tip and trick I've learned over the course of my career. From the Tour pros to the up and coming players, everything you need to unlock the power of your mind and play better than ever is right here.
select the right membership package for you:
The Silver Package
An All Access Pass to:
Over 300 blog articles designed to skyrocket your performance
Exclusive, subscriber-only product discounts
Fresh, members-only content every month
New features added all the time!

The Gold Package
OUR BEST DEAL
EVERYTHING in the Silver Package, plus:
Access to over 400 audio recordings
New, subscriber exclusive recordings every month
10% off ANY one-on-one coaching package
New features added all the time!

"Working with David MacKenzie helped me reach a whole new level in my game and the techniques we worked on were key to my winning this year's Russian Junior Championship. He has a great insight into the mind of an elite golfer and I use his techniques during every round to keep me confident and focused. Thanks David!"
Thought I would let you know that I played a quick 9 this morning on my home course and shot a 4 under par "32" with 4 birdies and no bogies. The part about feeling the shot, visualization and just enjoying the round helped me "go to the next level". Just the tone of the voice in it sets you up for a relaxed focused round. Last year at this time I was shooting in the low 80's and upper 70's most of the time. Although I have been playing for many years, this year has by far been my best with 2 sub par 70's just in the last month. I will be 57 next month and feel like my best golf is yet to come.
David Mackenzie has a subtle yet genius approach toward the mental game. I got the chance to work with him and his knowledge of the mental game really helped to change my thought process on the golf course. After working with him, I felt more confident and I look forward to working with him in the future!
Working with David MacKenzie helped me reach a whole new level in my game. He has a fantastic insight into the mind of an elite golfer and I use his techniques during every round to keep me confident and focused. Thanks David!
Over the past 6 weeks I have had a number of good finishes and played some very consistent golf. This is largely down to the work I did with David MacKenzie at "Golf State of Mind" over the winter. I am extremely relaxed and at one with myself on the course and able to get rid of any disappointment that may of lingered in previous years after a bad shot.
At last. An approach to golf teaching that is simple, non-technical and emphasizes what is most important to improve – The Mental Game. Golf State of Mind is a well structured way to learn the optimal mind set for golf.
Through reading the Golf State of Mind eBook, I've noticed a huge difference in my short game. The visualization and feel exercises have made me more creative around the greens and I am seeing the results in my scores. My driving range and practice sessions generally make me feel like I'm progressing. Thanks David!
As a student, coach and instructor in the game of golf I have dedicated endless hours in research of the best approach to conquering the mental side of golf. David MacKenzie has developed the ultimate mental game training system for golf. David has put together a program that not only explains "what to do" but clearly defines "how to do it". Providing an effective and easy to implement system is where many mental game coaches fall short and David's program is absolutely spot on!
I want to thank you for helping make this a "break through" year for me. I am having fun again playing golf, and look forward to reaching new goals. The "process" that you helped me incorporate into my game gave me real purpose over every shot.
Your coaching style is fresh and insightful, but more importantly you empower the player on their personal journey to better.
MacKenzie's Golf State of Mind will certainly help you learn the finer points of controlling your mental state and should help your scores. It's another tool we can use to master those five and a half inches between our ears.
The simplicity of the techniques used means golfers of any level will benefit from the Golf State of Mind. Whether you are a club player or touring professional, I would recommend these audio sessions to greatly improve your mental approach to the game.
The tournament I played after reading David's Training Program I hit 50 out of 54 greens and it had everything to do with his powerful concepts.