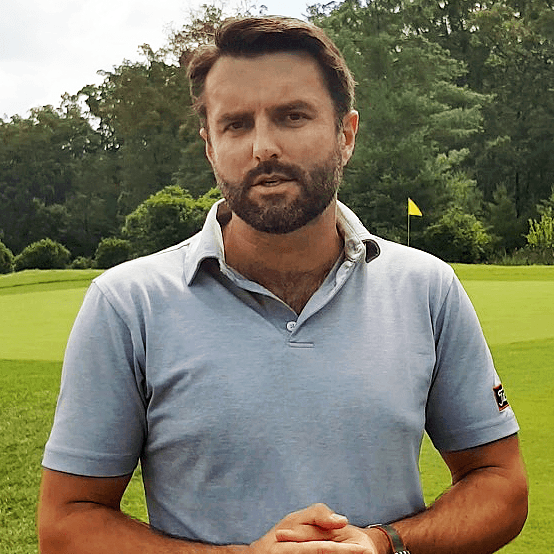 Are you ready to join 13,000 others on a journey to superior performance on and off the golf course?
My name is David Mackenize, and I've been teaching the mental game of golf for over 20 years. With your Golf State of Mind membership, you get an all access pass to every tip and trick I've learned over the course of my career. From the Tour pros to the up and coming players, everything you need to unlock the power of your mind and play better than ever is right here.
select the right membership package for you:
The Silver Package
An All Access Pass to:
Over 300 blog articles designed to skyrocket your performance
Exclusive, subscriber-only product discounts
Fresh, members-only content every month
New features added all the time!

The Gold Package
OUR BEST DEAL
EVERYTHING in the Silver Package, plus:
Access to over 400 audio recordings
New, subscriber exclusive recordings every month
10% off ANY one-on-one coaching package
New features added all the time!

The simplicity of the techniques used means golfers of any level will benefit from the Golf State of Mind. Whether you are a club player or touring professional, I would recommend these audio sessions to greatly improve your mental approach to the game.
David's teaching cuts through all the noise in golf coaching and gets to the heart of what's really needed to consistently improve.
For me the mental game is the most over-looked aspect of golf teaching. This ebook is a great insight into why golfers under-perform and the disciplined shot routine reminds us of what a visual and feel based game this really is.
Yesterday I purchased the download of GSOM and listened to the complete package already 2 times. It fits perfect in my effort of improving my golf game on both fundamentals. Thanks!
"David is certainly what you would call "a mental game guru". Not only does he have deep insight into how to maximize performance using the power of the mind, but he communicates it in a way that's easy to understand and easy to apply. Golfers of all levels can learn how to build confidence and get out of their own way with David's coaching."
The tournament I played after reading David's Training Program I hit 50 out of 54 greens and it had everything to do with his powerful concepts.
Of all the mental training packages available, Golf State of Mind is at the highest level. The content is superbly written based on good science, and knowledge David has gained from the many high-level players with whom he works. More importantly, the drills and exercises for their application are clear. Dial-in! This stuff really works.
Working with David MacKenzie helped me reach a whole new level in my game. He has a fantastic insight into the mind of an elite golfer and I use his techniques during every round to keep me confident and focused. Thanks David!
"David's coaching makes playing good golf simple and effective. It's amazing how a change in perspective towards what's really important can make such a huge difference. All golfers, whether beginner or a Tour Pro like myself would benefit from his system."
David's Golf State of Mind Training System has given me specific things to work on to improve my mental game and I've seen huge improvement in my ability to play under pressure.
"In David MacKenzie, you have a coach who really understands and applies that simple but profound truth."
Over the past 6 weeks I have had a number of good finishes and played some very consistent golf. This is largely down to the work I did with David MacKenzie at "Golf State of Mind" over the winter. I am extremely relaxed and at one with myself on the course and able to get rid of any disappointment that may of lingered in previous years after a bad shot.