Hi, it's David here.
As you will know if you've listened to the video above, I've managed to negotiate you a fantastic deal on 3 of Karl Morris' most popular mental game programs. This is exactly the coaching that he uses with major winners such as Graeme McDowell, Louis Oosthuizen, Charl Schwartzel and Darren Clarke. For the next few days, you can get almost 73% ($268) off the combined value of these 3 fantastic products.
But due to this massive discount, Karl has only let me offer this deal to you until Sunday evening at 11:59pm PT. Here's what you'll get:
The Players Program – 3 hour Audio Golf Program plus downloadable manual
The complete MIND COACHING training course. The most complete mental game program ever. After 6 years research and testing with some of the world's leading players, here is a program for YOU personally to take control of your mental game and your future golfing destiny. A total program to Train Your Golf Brain and overcome the MIND FACTOR. This program has been personally used by a number of MAJOR WINNERS and EUROPEAN TOUR Winners. It is a program which gives you the 'inside story' of how mental game tools and techniques have assisted some of the world's very best players.
• Why conventional goal setting DOESN'T work
• HOW your brain can change
• How to overcome your golfing fears
• Why POSITIVE thinking doesn't work
• How to STOP thinking so much
• Free your mind with a NEUTRAL mind
• Why your practice isn't working
• The 'BRADMAN' effect
• Change your swing by changing your brain
• Pictures not words
• Regaining control
• The POWER of a simple CIRCLE
• How to play a NEW game of golf
• HOW to be FOCUSED and CALM
• How to DEAL with setbacks
• The POWER of the BOUNCEBACK
• The effect of MEMORY on your game TODAY
• A simple ritual to be READY to PLAY
• How to WARM up your golf MIND
• The SECRET to the MIND FACTOR
THE PUTTING FACTOR – The Secrets to YOU becoming GREAT on the GREENS.
A new and refreshing perspective on how YOU can LEARN to think differently about your putting and become GREAT on the greens.
This 2 hour audio program will provide you with a TOTALLY NEW and REFRESHING outlook to your putting. Giving you practical TOOLS and TECHNIQUES you can apply INSTANTLY.
Audio One Track One – Introduction
The perception of putting
Careers ruined by putting
Blending technical with mental
Your Identity
Momentum
Rewarding good ball striking
Track Two – Begin with the end in mind
The key to becoming a great putter
Poor reactions – poor putting
Dealing with negative outcomes
Dare to lose to be able to win
Dealing with E-motion
Developing resilience
Track Three – The Power of perception
What is your attention REALLY on?
Getting the best from your practice
Radical ideas for radical progress
Shaping our perception
The 'Magic Needle'
Ready to play
Track Four – Being Present
The skill of 'Being Present'
Your 'Time Zones'
How tension kills your feel
The body and time travel
Holding your mind in the 'Now'
A sacred putting ritual
Track Five – The power of strong images
Objects to targets
Golf is unique – We can 'see' the target
Losing our images
The 'secret' to visualization
Simple Question – magical results
Attention in the RIGHT place
Audio Two Track One – Quiet Eyes
The science of 'Quiet Eyes'
Good Putter – Poor Putter – Patterns
Gaze control
Busy eyes – busy mind
Training your focus
Putting the pieces together
Track Two – Let me tell you a STORY!
The power of a good story
Is it always true?
A life of their own
What is YOUR story?
Editing and changing your story
A new beginning
Track Three – Powerful memories
Laying down the tracks of success
Building self confidence
Memories and the power of writing
Searching out success
Having dinner with good putters
Choosing your own memories
Track Four – The Yips – Is there any hope?
The 3 types of Yips
Focal Dystonia
Performance anxiety
S.E.E. Significant Emotional Event
Hope and the way forward
ATTENTION!! The SECRET to YOU playing GREAT golf (eBook)
The SECRETS to unlocking YOUR true potential.
Introduction
The Power of Focused Attention
CHAPTER ONE
How to Learn the Golf Swing
Using your brain to move your body more efficiently
CHAPTER TWO
Free Yourself to play Your Best Golf
Understanding your core-self and your performer-self
CHAPTER THREE
The Three Phases of Golf
The fundamentals of an effective and efficient MIND FACTOR
CHAPTER FOUR
The Golf Course
The art of PLAYING golf
CHAPTER FIVE
On The Green
Becoming a great putter
CHAPTER SIX
The 'Cone of Contention'
The secret to low scoring
CHAPTER SEVEN
How to Make Your Practice Count
Make every practice session worthwhile
CHAPTER EIGHT
Golf's 'Thinking Sins'
Mental bunkers and how to avoid them
CHAPTER NINE
How to set Effective Goals
The brain and why most people fail with goal setting
CHAPTER TEN
Fuel for the Fire
Golf nutrition to fuel your brain
CHAPTER ELEVEN
Coaching in Golf – and other Sports
What you can learn from other sports to improve your golf
CHAPTER TWELVE
The Three Phases in Your Life
Applying the MIND FACTOR to all areas of your life
About Karl Morris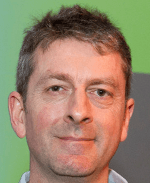 These products were created by Karl Morris, one of Europe's leading Performance Coaches who has worked with and achieved success with SIX Major winners and over 100 PGA Tour, European Tour, LPGA and Ladies European Tour golfers. The MIND FACTOR has consistently produced outstanding results for clients at ALL LEVELS of sport and business with a practical and applicable approach based on real world experience as opposed to classroom theory. Karl Morris is not a Sports Psychologist but a PGA Professional specializing in Performance Coaching.