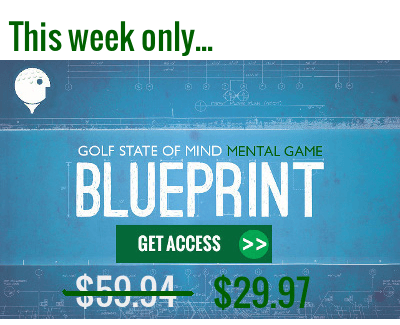 Now you have all the steps of how to manage a great game of golf. Now you have to put it all together.
Before your round, it's very important to not have any expectations around your score, it's all going to be about process. Every time you have a negative distraction, revert back to The Process immediately.
1. Switch On, Switch Off
Before you get into a shot, you'll be completely fresh and ready to go. You'll be free of negativity from thinking about:
Your score
How you are play or will play relative to the other players
Your swing
How you played the last shot or last hole

2. Analysis
Make you sure you pick the right target and account for anything that will affect how the ball gets there.
3. Visualize and feel
Let's get a vivid image of how the shot will look and then feel that particular shot with your practice swings. If you've practiced properly, you've got all the shots in your muscle memory and you can simply trust your subconscious to tell your body what it needs to do. Commit to the shot and trust your decision and your swing.
4. Align
This is the fundamental that requires the most maintenance and you need to make sure you're perfectly aligned to your target.
5. Trigger Success
Use a Swing Cue or "Go Trigger" to keep your confident process going right up to the take-away.
6. Go
Make a smooth swing with no technical thoughts.
7. Accept
Finish the shot with something that tells you to accept the shot (good or bad) and move on (stay in the present).
Mental game scorecard or "Cirlce 18" game
Now that the target for your round is "Process" not "Outcome" or score, a good way to keep you on track is by keeping a mental game scorecard or play a game like "Circle 18".
When you're playing, circle the hole number on the scorecard if you felt like you followed your "process" during that entire hole. The closer you get to 18, the closer you'll get to playing your best.
Another thing you can do is what Rory McIlroy did before the final round of The Open Championship. Rory said that he had 2 success triggers to help him stay focused amidst all the noise and distractions going on around him. He decided on these before the round and reminded himself whenever he needed to. These were: a. "Process" (focus on the necessary steps before each shot) and b. "Spot" focusing on the spot he wanted the ball to roll over (6 inches in front of the ball) to keep his putts on line. Giving yourself simple key things like this will help you remember what's important for a good performance.
Stay tuned for my final lesson in a few days, which covers, how to analyse your game and make your practice sessions as effective as possible.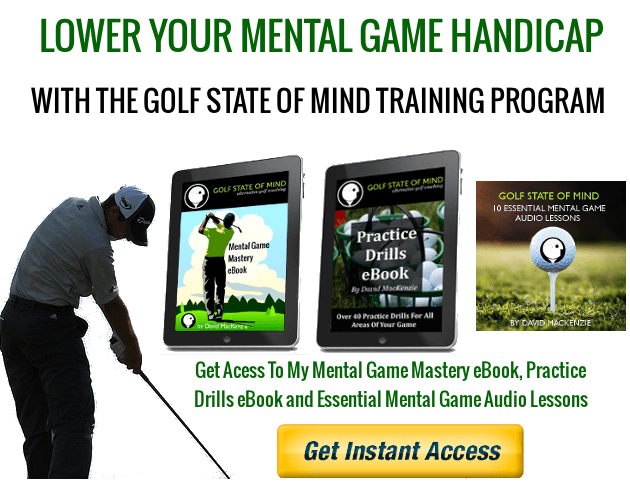 Photo by Galatian Design