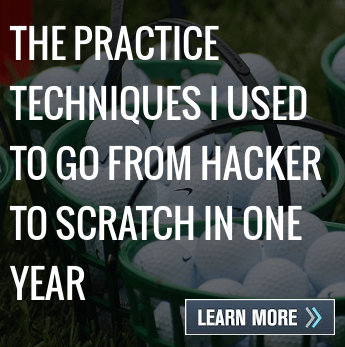 Hopefully, (if you read lesson 2) you'll now be practicing more with your senses working to ingrain the feeling of different shot shapes in your muscle memory. You need to disconnect your conscious brain during your swing and trust your subconscious to hit the shot required.
But to really reach your potential, you always need to be working on the weaker areas of your game and maintaining the good ones. In other words, you need to practice like a Tour pro.
But if you don't know how to analyze your rounds, how do you know what you need to improve?
After each round you should be tracking:
Fairways hit for driving accuracy.
Count the number of drives that leave you in a position where you can't get to the green (these are obviously costing you several shots and we want to eliminate them).
Greens hit for irons accuracy
You want to find out if your long or shorter irons are the problem. To do this you can use the hole numbers on the scorecard. E.g. if you have a 5-iron shot into a green, put a tick next to the 5th hole. If you hit the green with that shot, circle the tick.
After a few rounds, you'll see how you're doing with each iron. Group the stats by long, middle and short irons. The pros hit the green about half the time with a 3-iron and more than 90 percent of the time with a 9-iron.
If you're low on your GIR with your mid-long irons, you might want to set yourself a goal of improving that number (but don't think about it during the round).
Number of putts
There are many putting stats today, but the one I like best is total number of putts per green hit. The reason not to use total putts per round is this can be skewed heavily by your short game. Let's say you only hit 6 greens in a round. In other words you missed 12 but your short game was really on that day meaning you got it close to the hole with your chips, so you had several one putts. Using total number of putts won't tell you anything about how good your putting was in this case.
Putts per green hit is a good stat for those of us who aren't Tour players and having strokes-gained-putting measured. This number varies with handicap level but as long as you can compare it relative to previous rounds it's a good measure of improvement in your putting.
Count the number of 3 putts and work to eliminate these.
Track putts of 30 ft or more that don't finish within 3ft. When you record the number of putts per hole, circle whether it was a putt of 30ft or more that left you within 3ft – if you have more than 3 of these per round you need to work on your lag putting.
Short game
The average player spends about 70% of their shots within 100 yards. 80% of an average players shots lost to par are short game shots. So it's time to think about how much time you dedicate to practice on this area.
Tour player get up and down from within 10 yards of the green almost 90% of the time. A 16 handicap would struggle to get up and down 50% of the time. But this can be improved…
To keep stats on your short game keep track of how many shots within 40 yards land within 6 ft of the hole. Put a tick next to the hole where you have a chip shot and circle it if you get it within 3ft. The more circles, the better your short game is getting.
Do you need some practice ideas?
Well look no further than The Golf State of Mind Training System which comes complete with my top 50 practice drills designed to create a fun yet high pressure way to practice. And I'm opening up my Golf State of Mind Training System for another 24 hours (and I'm not sure when I'm going to open it up again.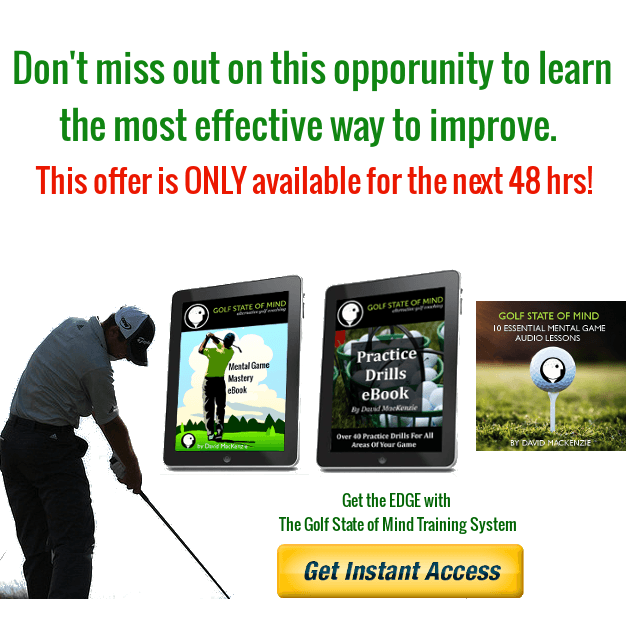 Photo courtesy of Lisa Suender