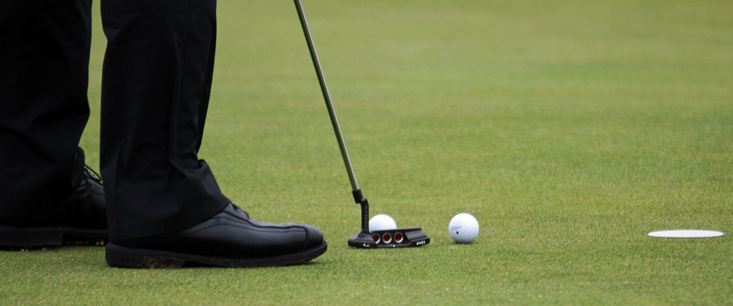 Narrow Your Focus For Better Putting
When I was in my teens, in the 1960's at Champions Golf Club in Houston, Texas, Co-owner Jackie Burke taught me how to become a great putter. He constantly reminded me that great putters felt it in their fingertips and that all putts went wherever the hands went good or bad. He made me very aware that my focus should be only on what my hands were doing and not what the putter head or ball were doing that they were the effect of using the hands properly. Since then putting for me has always been easy and fun and also easy to teach. I was lucky enough to have someone who understood what great putting felt like pass it along to me. Since most golfers have never been taught this simple solution to great putting I have developed some feel drills that will help anyone become a better putter.
The focus of this article is a drill I taught Nick Faldo in 2000 that improved his putting from one of the worst putters on tour to number one in putting at the 2000 U.S. Open at Pebble Beach, some of the toughest greens in the world to putt, where he averaged 25 putts per day. This drill is called the thumb pointing drill. Even though there are a couple of other elements ( how to hold the club for control and how to get in the best set-up) that will enhance your putting performance this drill will help you become a much better putter.
Thumb Pointing Drill
You must focus on the relationship between your hands and the intended target. Now feel the corner of your lower thumb on the grip that is closest to the target. On your right hand it will be the corner of the nail on the outside of your thumb and if you use left hand low it will be the inside corner of the thumbnail.
Take some practice strokes feeling that corner pointing at your target at the end of the motion.
Now putt 3'-6' putts making sure to hold the point at the finish of the stroke. By doing this you will discover the ball went the direction you pointed good or bad.
Two things will come from this drill.  One, your focus will shift away from the putter head and ball and  two,  you will complete your stroke giving you better rhythm and distance control. When you get a good feel for short putts increase the distance until you feel comfortable from all distances. Once you learn to narrow your focus to your hands and where they are going putting will become simple and fun.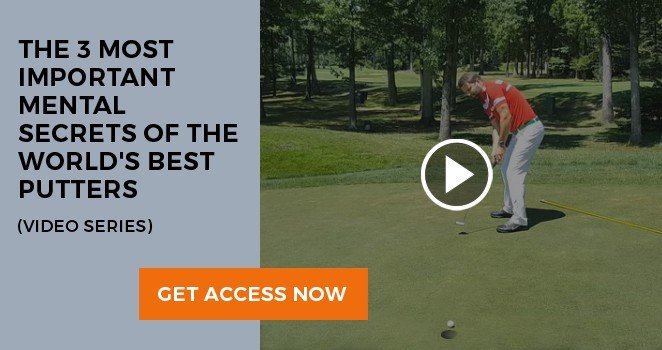 photo credits: Shaun Best/Reuters and helgabj