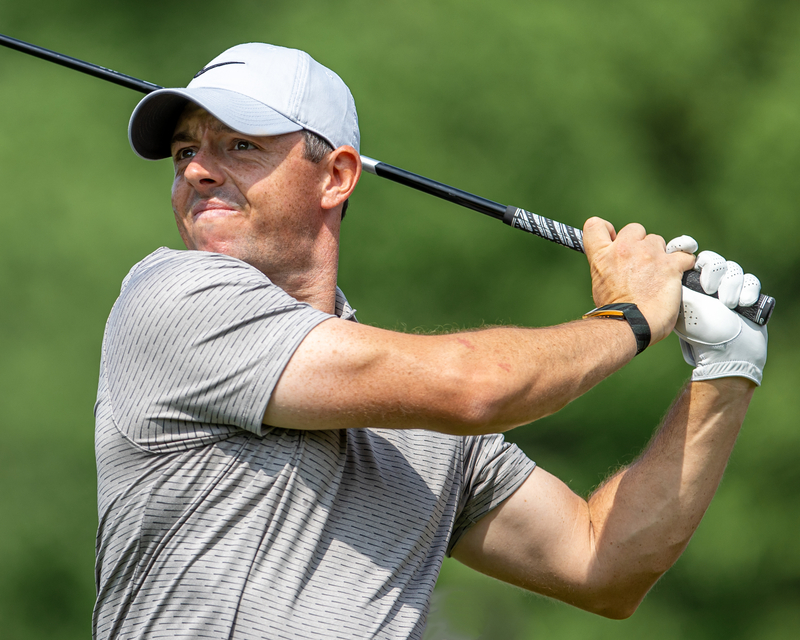 The Rory McIlroy Goal Setting Process
"I used to write down that I want to win five times, I want to win a major, I want to win The Race to Dubai, I want to win the FedEx Cup…but I can't control it. There's so many other variables in there. I'd rather set goals that are objective and measurable, that I'm in control of." – Rory McIlroy
As I go through the goal setting process for the students I work with, we start with their dream goals (and motivation for achieving them), then we shift focus to goals that the player has more control over.
Trying to win doesn't work
Why not set goals for tournament wins? After all, isn't that what we want?
Of course we all want successful outcomes, but aiming our sights on that form of success can hold us back from it.
Making our measure of success about where we finish in a tournament or the score we shoot (the final outcome), adds pressure to it which can interfere with doing the things we need to do (in the moment) to continually progress. Think about a round of golf, if hitting each shot as best you can and following your pre shot routine is the goal (among other things that are on your mental game scorecard), there's going to be less trying and pressure compared to "the success of this round is all about where I finish".
In addition, finishes in tournaments and rankings are dependent on things that you don't have complete control over (i.e. the performance of other players and other factors). When we set goals that have a higher element of uncertainty around them, that uncertainty can play on the mind and cause frustration, worry, disappointment and under-performance. You need to be your own measure of success, not your results and rankings. When we shift focus away from outcome goals such as tournament wins to goals that are more within our control, we create the freedom and focus on the things that will help us achieve our dream goals.
Rory said this week about starting a new golf season, "I can control if my stats are better than last year. I want my proximity to the hole inside 150 yards to be a certain number, I want my strokes gained putting to be a certain number. I want to hit over 60% of fairways."
The Rory McIlroy Goal Setting Process
The Rory McIlroy goal setting process is about "Performance Goals", which are specific stats that he knows will lead to overall improvement in his play over the course of a season.
Once you've set these performance goals, break it down further into the "Process Goals" (action steps). Process goals are things that you have 100% control over doing. E.g. If increasing club head speed is one of them, you would set goals for gym workouts. If, in Rory's case, hitting at least 60% of fairways is the goal, you might work more on course strategy and driving accuracy. Do some game analysis to find out the areas of the game that will improve your overall performance the most and set short term (3 months) and long term (season long goals), and build your practice sessions around them. This will keep you focused on what YOU need to do, not what anyone else is doing. By doing this you'll take yourself closer to your long-term dream goals.
Photo 218025889 / Rory Mcilroy © Dleindec | Dreamstime.com