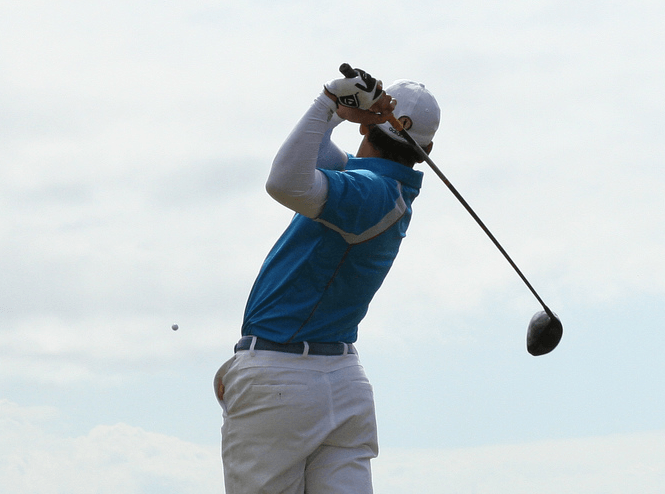 Simple Mental Game Tips To Build Trust and Confidence in Your Golf Swing
I recently read an article by respected equestrian psychology coach Charlie Unwin and noticed
the similarities in his teachings for riders to my own for golfers, even though the two disciplines
seem miles apart. But when you get down to brass tacks, people are people and their frailties
know no bounds.
Charlie mentioned how people put more focus on negatives than positives whereas in reality we
generally do more things well than badly. That is something that I haven't really thought about in
great detail, because it's so obvious that I've tended to take it for granted that people who come
to me for help have positive attitudes, just because they are doing something about it.
In his article Charlie suggests that for every one thing you need to improve on, you do eight
things well. It is a question of focussing your mind on the plusses whilst working to improve your
weaknesses and turn them into plusses. Isn't that obvious?
One of the things that never ceases to amaze me is the apparent insecurity of many top golfers,
particularly when they are having a bad spell. It is like they think they are automatons when
in reality as mere human beings they should appreciate that the margins for error in golf are
minute. And if you are slightly off, one of your peers will be on and it will be their week.
My old granddad used to tell me not to worry about things over which you have no control.
How right and wise he was! I am constantly bemused by experienced golfers having all sorts of
extraneous thoughts in their head at very odd times – like when they are addressing the ball!!
So break things down into their simplest parts and learn to take control of your mind and apply it
to your golf game.
That fits in with one of my ultimate aims which is to help people take responsibility for their lives.
So many excuses abound today for being out of control and creating problems – in many cases
drink-related. If you know you cannot handle alcohol then don't drink!! Simple as that!
Achieving a balanced lifestyle is something which I believe gives everyone the opportunity to
reach heights and achieve success. I break things down into 7 main categories and work with
clients to improve their ratings. The categories with brief examples are:
Family – as you get older you appreciate more the value of family and its importance in
helping you to achieve your ambitions
Health – it is essential to live a healthy lifestyle for many reasons, least of all the growing
cost of healthcare
Career – times have changed, whereby you never stop learning if you want to reach the
top
Finance – economic experiences over the past few years have shown the importance of
managing your finances
Spirituality – the 'meaning of life' is not something that generally dominates life when you
are younger but the emergence of meditation, holistic medicine, ethical living without
religion, etc allows you to consider whether spirituality has any meaning for you and how
it may be integrated into your whole life planning
Recreation – there are so many opportunities to participate in leisure activities for those
who want to lead a 'fuller life'
Social – life is about relationships and you can identify the key people in your life, how
you interact with them and who you can go to in times of need
To see where you are right now, mark yourself on a scale of 1-10 for each of those criteria and
identify where you need to put in additional work. Having the aim of being the best you can be
provides the opportunity to reach for the sky and fulfill your dreams.
That naturally means that you must set targets throughout life. But appreciate that Rome
was not built in a day! Young golfers are always in a hurry to achieve a scratch handicap or
better. Yet many of them seem to lose the plot when they get there or are distracted by outside
influences and fall by the wayside.
They don't understand the necessity to work consistently in an organized fashion at their game.
I see it as the equivalent of trades men and women learning their skills through college or
apprenticeships. Business people go to business school to learn how to run a business. They
embark on 3 year courses (or longer) and never stop learning. Why should young 'wannabee'
golfers be any different? After all, for those lucky enough to have the talent to even consider
playing golf for a living, golf is their business and the ones that are the most successful are
those that have committed themselves to working hard over a period of years.
Top tour players have overcome their fear of failure. They stand over every putt thinking they
will make it. They enter every tournament believing they can win it. Of course they have the
talent to make it happen but even the best don't win every week. Tiger was an exception a few
years ago but the majority of the very top players will win 3 or 4 times in a season.
The key to playing good golf is consistency. What is that? Well it was explained to me many
years ago that the best are the best because they make fewer mistakes. That starts in the
classroom at school, to the playing fields, the business arena and onto the golf course. The best
example I know of is Luke Donald who to date, on the European Tour has won money in 103
out of 106 tournaments. That is a phenomenal achievement and testimony to where every golfer
should be aiming. Luke is very intelligent and has worked hard on the areas of his game he
recognized needed improvement.
But isn't that combining common sense with technical skill? And I teach my players that
common sense accounts for a large part of the mental game of golf.
People talk about pressure but I am amazed that seasoned professionals let the wheels come
off down the stretch when it counts when all through the week they've been playing great golf.
Why? One of the reasons is because many of them have done it before and the reason for that
is that they don't have control of their minds. They allow demons to get into their sub-conscious
instead of continuing in the manner they've played all the week. They start doubting themselves
and once the trust in your own ability disappears self-confidence evaporates too.
Yet should it be a surprise really? We've all got excited when we're playing well, got ahead
of ourselves – and then, hey presto, we start dropping shots and the round is gone. Rising
expectation levels are natural if you are an optimist and you get just a bit carried away and
careless. Handicap golfers in particular fail to realize that they are handicap golfers and when
they have a couple of consecutive pars their thinking goes into the clouds. They really think they
can shoot level par instead of thinking well and using their shots.
But that said, some moments of glory are better than none. It is no disgrace to make a mistake
– the only people who don't make mistakes are those that never do anything!
REMEMBER – Your hottest streak is your true potential, so be realistic in your thinking and you
will get closer to your increased levels of expectation.
So going back to Charlie Unwin, he is a former GB international pentathlete who knows what
it takes to reach the top and is now helping others to do the same. It's amazing what you can
learn from other people in similar environments. What I haven't done yet is ask any of Charlie's
horses what value they can add!!
Photo by Steven Newton