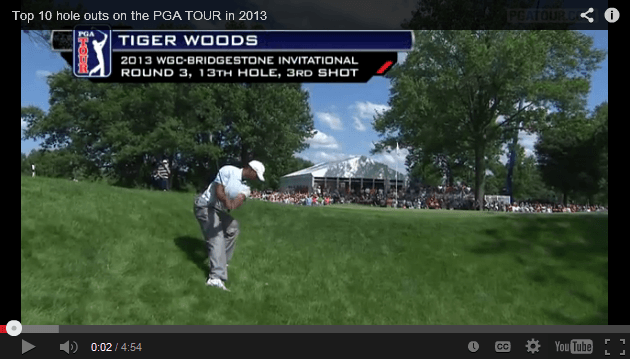 This is a great video of the PGA Tour's top ten hole outs. The area within 100 yards is undoubtedly the biggest difference between the amateur and professional games and in this video you get a taste of how good the Tour Pros are in this range.
[subscribelocker]
This area is called the scoring zone and for very good reason. Have you ever played with players who are scratch or better and just been amazed at how often they get up and down? Pros and lower handicap golfers miss the green just as much as the average player, but the chances are they have a much better short game and that's largely down to how much time they spend practicing visualization and feel for these shots.
The short game is fun and gives you the most chance to be creative and try different shots. My best advice for a 2014 new year's resolution for golf would be to spend more time practicing and experimenting with the short game and less time on the driving range. I think you'll notice the difference.
[/subscribelocker]