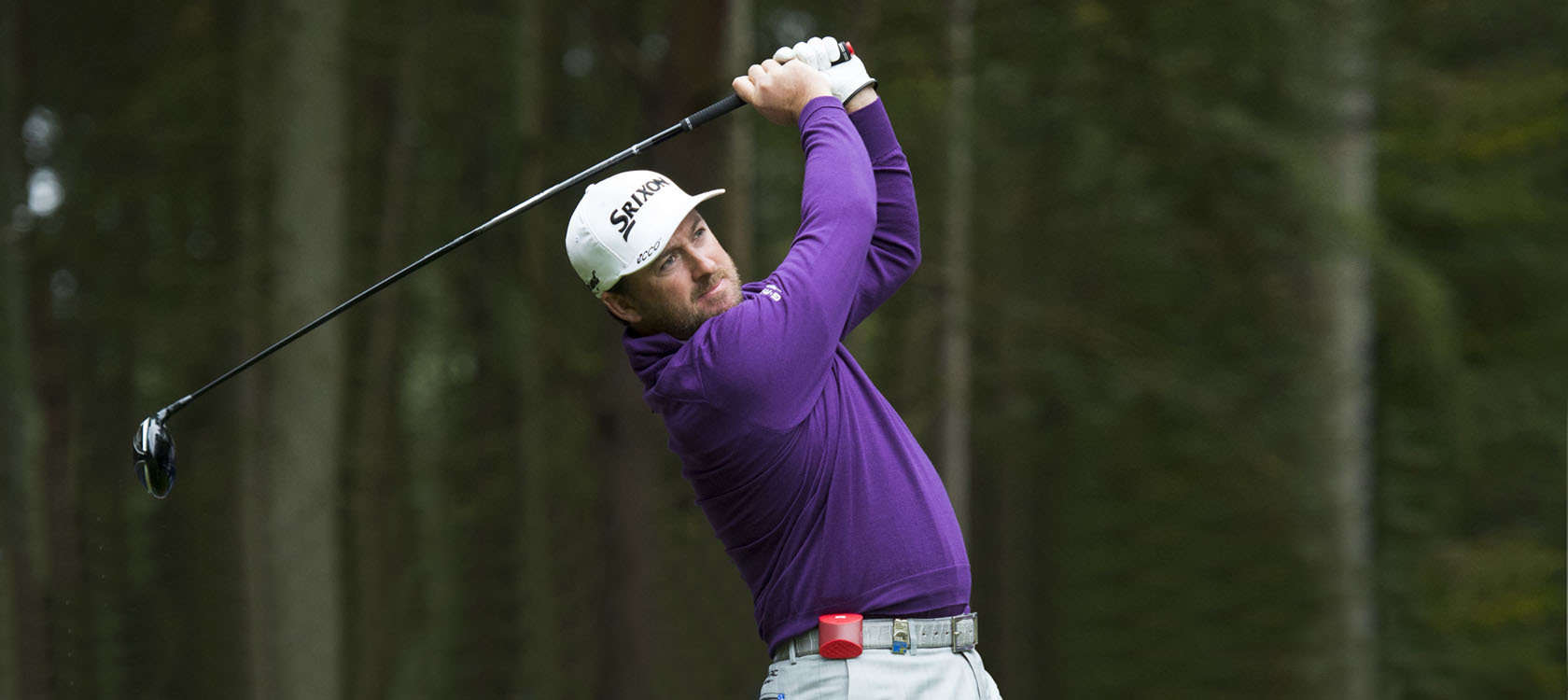 What's standing between you and success? Let's find out…
The "elite" golfer reaches the top because they view the game as both a science and an art. It looks like an art when they play, but what goes on behind the scenes is much more calculated.
In modern golf, PGA Tour players do everything from golf specific fitness workouts to high performance nutrition to squeeze everything they can out of every round. They know exactly how to spend their available time to maximize improvement, every day. But how do they know what to do?
Using Stats To Improve Your Golf Game
Through collecting stats on their games, Tour players can measure all areas of their performance, and build a plan for success. Stats allows them to see exactly where their game is strong and exactly what needs to be focused on during practice.
"At the end of the season, I take a look at my stats and see where my strengths and weaknesses lie." – Rory McIlroy
When I start working with a new student, I ask them what their goal is in the game of golf. Next I'll ask what they would like to achieve this season. Then we build a plan to get there…
Where is your game (now)?
To put this plan together, we need some accurate data. I'm talking about stats you should keep about your game from every round you play.
When I ask a new student: "do you keep stats on your game?" The typical response is, "yes, I keep fairways hit, greens hit and putts per round". But when I ask how that information is used, and whether I can see average stats from the last 5-10 rounds, I rarely hear a "yes".
In any business or sport, making use of numbers is critical. You've probably heard the term "Big Data" where companies attempt to gather huge amounts of data about their customers and target market, which allow them to make better decisions, lower costs and increase efficiency.
In the same way, individuals are now able to access more and more data about how they spend their time and their money, which can help them achieve success.
Think about the Fitbit revolution – something as simple as being able to track the number of steps walked every day has inspired millions of people to get fitter.
Being able to measure anything can help motivate you to set goals and see how effective your strategies to improve are. It makes improvement fun! This is why tools such as GAME GOLF are becoming a very popular way to track your golf game and the PGA of America (and PGA Tour players) are endorsing its use to help players improve and get more enjoyment from the game.
Keeping stats in golf allows you to:
Evaluate your strengths and weaknesses
Build confidence
Get unbiased feedback
Set goals and measure progress
Make efficient use of practice time
Set realistic expectations
The problem in our time-crunched world is that we barely have time for practice, let alone spend time gathering and analyzing our stats. It's a lot easier for a Tour player who has all their stats collected for them during their rounds. But the weekend golfer doesn't want to spend half the time they're on the course measuring writing down stats, they want to focus on playing!
However, collecting stats about your game can now be automated, thanks to great game tracking devices such as GAME GOLF.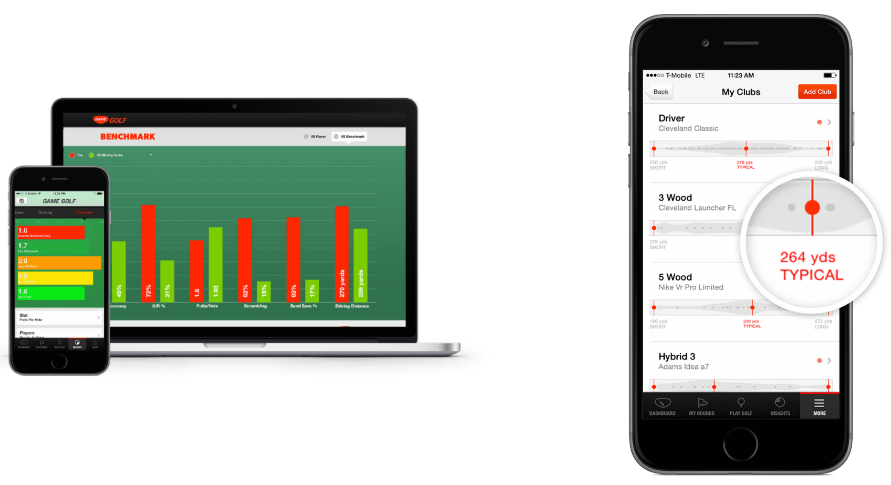 GAME GOLF uses a GPS tracking tag which is easily attached to the grip of each club, meaning you can simply play your game while all your stats are being recorded for you in the background. No more marking down your stats on your scorecard! Just play and then log in to your dashboard at home or on your mobile device, and view all your shot data. You can track every stat you need, find your average distance and shot dispersion with each club and compare your stats with different handicap levels. Every round is tracked without any effort on your part. All this comes in very handy for goal setting and practice plans, which can really accelerate your improvement.
Other key benefits of GAME GOLF:
GAME GOLF LIVE 'is allowable under the rules of golf' by the USGA and the R&A for use in tournaments when not paired with the app. So, you just play your round, allow GAME GOLF to record each shot and then you can access the data on your phone or online after the round is finished to keep track and compare practice Vs tournament rounds
GAME GOLF LIVE is already being used on the on the European Tour, Ladies European Tour and at collegiate level in tournaments.
Coaches and parents can see exactly how a player is practicing or playing, in real time. Data is easily shared via email or social media.
Get 33% ($100) off A GAME GOLF System Today
As a special deal for GSOM subscribers, GAME GOLF are offering you 20% off one of their systems (offer available until end of day on May 31st). Simply use the coupon code GSOM16. Get yours now by clicking here.