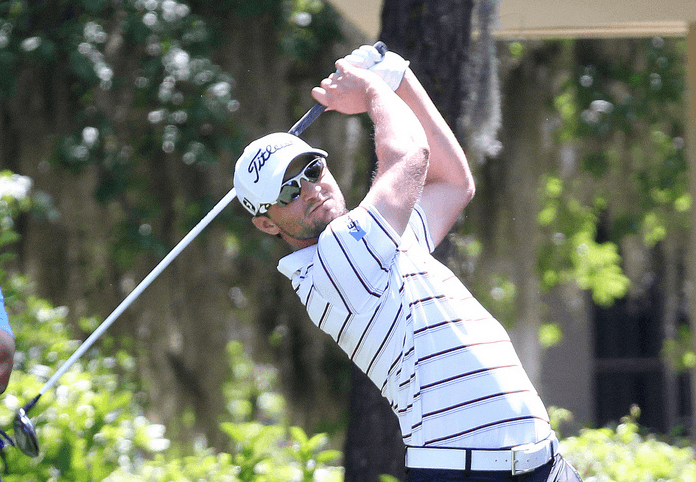 What Can You Learn From The Kyle Stanley Comeback?
It's been a while I know, but after Sunday's comeback win from Kyle Stanley, I felt compelled to write a mental game post.
After leading the Farmers Insurance Open and Torrey Pines from start to finish, and with a 3 shot lead going down the last, 24 year old Stanley let his first PGA Tour win slip through his fingers. All of us watching felt the pain of witnessing what can only be described as a meltdown (a la Van de Velde) and complete loss of concentration which saw him lose all 3 strokes, and subsequently the playoff, to Brandt Snedeker. A heart wrenching experience you wouldn't wish on anyone. Kyle Stanley blew his best chance to get into the winners circle that most of his NCAA college peers had found.
But within one week, Stanley's tears of despair turned to tears of joy as he shockingly held off the field to win the Phoenix Open last Sunday. So how does a player push aside the doubts and come back from such a devastating loss and win less than 168 hours later?
As you are reading this blog, you are obviously aware of how mental a game golf is, and this turnaround only goes to illustrate this. Rory McIlroy proved last year how learning from the mental errors of losing a sizable lead at The Masters, only helped him win the US Open. Instead of hurting his game, it made him a stronger player. As tough as it must have been, Kyle Stanley spent the week convincing himself that he too would be a stronger player for it, and undoubtedly he is.
In his post round interview, Stanley said he didn't try as hard to close the deal like he had done the week before. This time, he knew how thinking ahead and trying to force the win would only work against him. His experience told him he would have to be patient, stay in the present and keep the win from his mind until the final putt was in the hole. He was able to use the experience of last weekend, when he let his mind wander into the future, to take his game to the next level.
OK, so Kyle Stanley is obviously a massive talent and will probably win multiple times on Tour, but what can the weekend golfer learn from all this? When you're in a great position to beat your best score or win the club championship and you don't close it out, instead of beating yourself up over it, see it as something you will be better equipped for mentally in the future.
It's a fact that after every round of golf, no matter how well or badly you played, you are a more experienced player. If you feel under pressure when you play, this is a good thing – it's the only way to become better at handling it. You'll be better at controlling your nerves in the future. It's quite possible that McIlroy would not have won the US Open if it not been for his collapse at The Masters earlier that year. And the same can be said for Kyle Stanley.
Instead of thinking too far ahead, which will cause you to tense up and lead to mistakes, stay in the present and go through your routine. If the pressure is on, take deeper breaths and convince yourself that it doesn't matter what happens. This will help you relax and and swing freely, the key to playing to your best.
Photo by Keith Allison