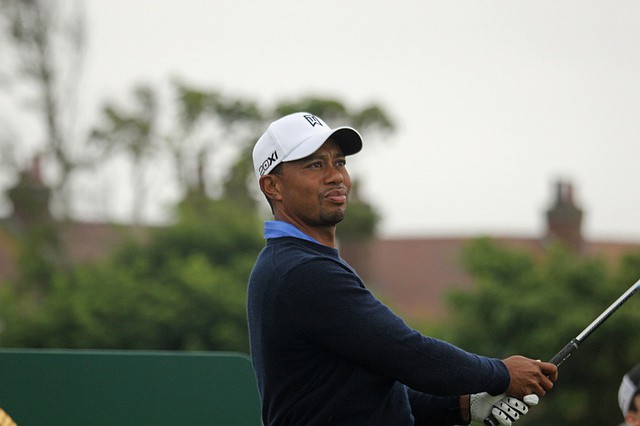 Can it Get Any Worse for Tiger Woods?
After The Bridgestone Invitational last weekend, (finishing 78th out of 80) Tiger's game is at its lowest point since his amateur days. He has never found himself without a win at this stage of a season, and heading into this week's PGA Championship at the punishing Whistling Straits, it would appear that simply making the cut would be a realistic target.
As sad as it is, it seems as though we are witnessing a sporting collapse unlike any we have seen before. His personal life has been destroyed, and now has his golf game.
Tiger's problems clearly have nothing to do with his swing. The psychological unravellings that have occurred during the past 10 months are more than even the world's most mentally tough athlete can overcome. A divorce and family break-up, and carrying the shame that his "transgressions" have caused, have shattered the supreme confidence and the single-minded focus of the world best player.
On the golf course he looks as if he doesn't want to be there. Last weekend he appeared to be growing more accepting of shots that land nowhere near their intended target. It looked like he had finally thrown in the towel. The now familiar angry club tossing and "oh Tiger you can do better than that", were replaced by a despondent, defeated Tiger that accepted his waywardness. Unfortunately for Tiger there was no cut at last week's World Golf Championship, and if he hadn't mysteriously withdrawn after 3 rounds a few months earlier, I'm sure it would have crossed his mind. He knows he has hit rock bottom. The question is whether, and how quickly, he can recover.
Tiger has to finish at least 16th in the PGA Championship this week to automatically qualify for the Ryder Cup team and then that depends on where Lucas Glover finishes. Captain Corey Pavin has not yet confirmed whether he would pick him as one of his 4 wild cards, despite the great Jack Nicklaus saying he would have to have a "brain scan" if he didn't pick him. The Ryder Cup will not be on Tiger's mind this week. Putting together 4 decent rounds and feeling like his game is moving forward will be his main concern. Whether he would welcome the break from the spotlight when the world's golfing eyes turn to Wales next month, only Tiger knows.
Tiger has never had to deal with such failure in his career. But he needs to get his head right before he can start working on his swing again. Mentally he's in uncharted territory. He was sport's most mentally strong athlete, but now he can't seem to relax and let go of his emotions on the golf course. The Tiger we knew a year ago was an emotionless golfing machine. But ultimately, we are all human and he is clearly no exception. Rebuilding his shattered confidence and regaining the strong mental game that made him the most dominant athlete in sport is going to be more challenging than beating his life long goal of Jack's 18 majors.
Photo credit: www.tourprogolfclubs.com