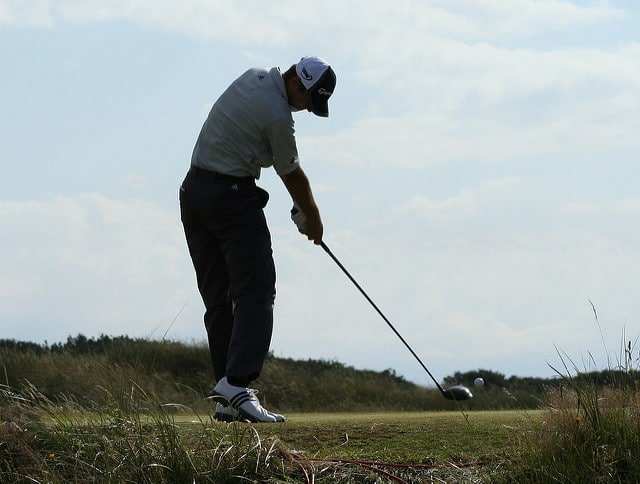 A Look Inside Jordan Spieth's Champion's Mindset
What an incredible finish to The Open Championship 2017! Or I should say what an incredible finish by The Champion Golfer Of The Year, Jordan Spieth. He was mental toughness personified. Many of the greats have said that Jordan is the mentally toughest golfer since Jack Nicklaus, but no doubt this performance left even his biggest fans with their jaws on the floor.
Like what Tiger seemed to possess in his prime, Spieth was able find "an extra gear" when it was needed most and blew away Matt Kuchar in unstoppable fashion.
What was so great about this victory, was that after 12 holes, it looked as if the wheels were coming off and we were witnessing another 2016 Masters meltdown. Jordan's driver was wild and he looked very edgy on the greens.
The turning point seemed to be the 13th hole. Declaring the ball unplayable after a wild drive to the right of the fairway, Jordan proceeded to take almost 30 mins to finish the hole. After his tee shot, a double or triple bogey looked inevitable but after making a very good bogey (which must have felt like a birdie), it was like a "switch was flipped". Birdie, Eagle, Birdie, Birdie were his scores for the next 4 holes. Poor Matt Kuchar was 2 under for the same stretch of holes and saw himself lose 3 shots!
Losing in the way he did must hurt Kuch, but his consolation is that he didn't really "lose" The Open, Spieth definitely won it.
What makes Jordan Spieth's Champions Mindset?
1. He's a fighter and loves a challenge
When you play in your first PGA Tour event as a 16 year old (and make the cut), you are obviously up for a challenge. In fact, one of the first things that Cameron McCormick noticed about a 12 year old Spieth was how happy he was for hard practice – he loved the challenge! McCormick says that, "Jordan never said, "I can't do something." In fact, it's the opposite. It is him asking for more challenges." Clearly this champion's mindset has contributed to all his success at such a young age.
2. He can think clearly under pressure
The way he was able to hit the reset button after taking a drop for an unplayable lie on the 13th shows how in control he is during his rounds. He's never reacting, always responding.
3.He doesn't lose confidence in his game even when it's not working.
A lot was said about Spieth's ability to close in majors after his disastrous finish to the 2016 Masters. His caddie Michael Greller told us that Jordan probably had some self-doubt. But on this occasion, his mental resilience was incredible. To be playing so poorly and yet be able to dig out that amazing 4 hole stretch, shows his champions mindset.
4. His focus was intense!
It seems like the bigger the occasion the more focused Jordan is. A champions mindset is one which never waivers from playing every shot as best you can.
5. His body language was strong
Apart from holding his head straight after his 13th tee shot, Jordan looked powerful and in control.
6. He had a strong sense of purpose and determination about every shot
He always looked 100% committed to every shot and showed an unwavering, consistent pre-shot routine.
7. He had consistent rhythm and tempo
One of the keys to Jordan's game (especially his putting) is maintaining a consistent tempo and good rhythm. Notice how smooth and (fairly) slow the club goes to the top of his back-swing on every shot.
8. He's extremely positive
If you've ever heard an interview with Jordan he's usually focusing on the positives. When he does mention anything negative, it's always followed by an intent to improve. The champions mindset is well trained in taking positives from performances to build confidence.
9. He doesn't dwell on mistakes
Whatever happened in the past quickly disappears from his mind and he keeps pushing forward. Clearly he was able to do this on the 13th hole. The champions mindset is one which is always very present.
10. He's not afraid to go low and make new records
Jordan's been passing milestones and creating records ever since he was a junior. He doesn't put limits on how good he can become. Now he has the title of "youngest player to win 3 out of the 4 majors" to add to his ever growing list of achievements.
It's days like this I think to myself "God, I love this game!". Check out the video of his post round interview below:
Photo by Steven Newton