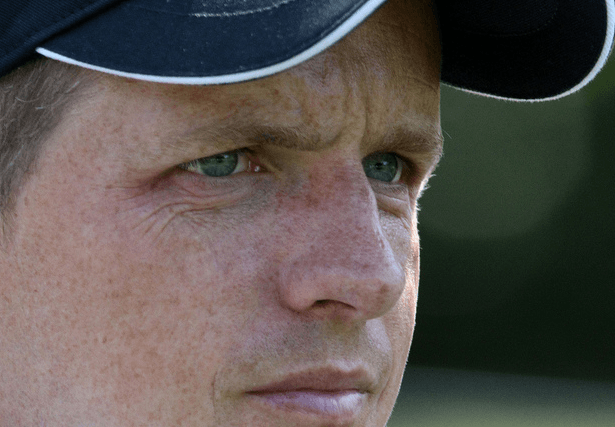 Staying In The Present: The Key To Playing Under Pressure
Being present centered is characterized by an ability to focus with clear attention and vivid awareness – to fully experience the moment. PGA tour players know the importance of being in the present to ensure that they play one shot at a time, refocus after missed shots and manage streams of negative thoughts and emotions.
Sunday at The Players Championship, was a vivid example of the value and the challenge of staying present within the pressure of the final round. With brilliant and consistently centered play, Matt Kuchar seized the moment for his 4th tour victory. And, after faltering early, third round leader, Rickie Fowler, displayed extraordinary resilience, as he returned to a present time awareness and crafted a brilliant finish of his own.
[subscribelocker]
Tour players often have important events like The Players that generate plenty of performance pressure, and know that being present centered must be an integral part of their preparation. You may have an important event coming up in the near future, too. It may not be on the PGA Tour, although your club championship, a big business golf date, or just your regular Wednesday and Saturday Nassau, can offer up plenty of pressure. They are opportunities for you to learn more about the value of staying present centered.
While each of us when confronted with pressure situations are tempted to live in the past or the future, being in the present is the ideal. Where do you spend most of your time? Do past memories of similar golfing events affect your performance? Do you become anxious about the future, consumed with the possibilities of impending disaster? Or are you able to be in the present, tuned into the here and now?
Your best performance happens in the present, when you are fully engaged. Focusing on what is before you in the moment, is expansive. Your body is relaxed and ready for action. Your mind is connected to what is happening right now. All of your senses are dedicated to the present.
While no one can expect to stay in the present 100% of the time, when you find yourself future tripping, or falling back into the past, you can get back to the present, like Charlie Wi did, Sunday. A present time awareness state is where execution for each shot begins. It's where emotions are managed, strategies are made, all senses are engaged and your most brilliant plays are possible.
[/subscribelocker]
Photo by Keith Allison