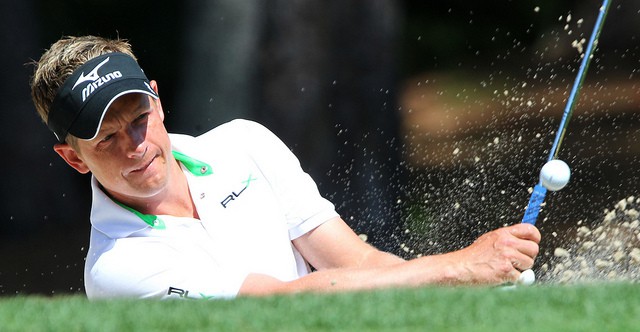 Mental Game Analysis: Techniques to Perform Under Pressure
Charley Hoffman had it all locked up. Holding a two-shot lead with two holes to play at The Travelers, all the two-time PGA Tour winner needed was a couple of pars to lock up another victory. Unfortunately that didn't happen. He hit his tee shot in the water on the 17th, settling for a double-bogey, and made bogey on 18 dropping him from 16-under to 13-under, one shot back of Marc Leishman, the eventually winner. According to Hoffman he got a little quick on his swings, which reports is his tendency under pressure.
Reverting to more conditioned responses under pressure is a natural human occurrence. Well-conditioned actions that are in opposition to the actions we want to take, not only influences our performance under pressure, it affects our ability to develop new desirable conditioned actions. Let's take a look at some normal daily behaviors that may affect your desire to develop a fundamentally sound swing (or other physical golf skills) and your performance under pressure.
[subscribelocker]
Consistently using our hands to eat, drink, drive a car, do the dishes, or at least put them in the dish washer may interfere with your attempts to develop sound swing fundamentals as the hands
do not control the swing, they just hold the club. Your hands may tighten under pressure as a natural consequence of using them for all other activities throughout the day, slowing your swing or re-directing club head path. Does this tendency affect your performance?
Directing your attention to the ball at address may override your Target Orientation. How many times during the day do you focus your mind on locations other than where your eyes are looking? Reverting to this more natural habit may cause you to become 'ball bound' where your body becomes rigid during the swing trying to keep your eyes from moving off the ball.
Thinking about your swing when learning or practicing is natural given human's normal daily reliance on our mind to solve problems throughout the day. However, Golf Professionals and
Sport Psychologists all tell us to 'Trust' our swing, which means not to think about it when swinging. How can we just turn off this habit when we are trained to use our minds to control our swings and do it naturally for everything else we do during the day?
These are just three daily tendencies or habits (conditioned responses or action) that make it very difficult to develop sound swing fundamentals or perform them under pressure. There are numerous others. This has a profound effect on how and what we practice. Traditional training methods, whether we work on our own or are directed by a qualified professional do not address normal daily human behaviors or habits. Most golfers will never learn sound fundamentals using traditional training methods. Those few who are lucky enough to overcome their natural tendencies can still be affected if they do not recognize the effects their use of normal daily behaviors exert on their performance and alter their training regimens to inhibit those responses.
New training methods that incorporate physical, visual, and attentional training in a comprehensive, alternative approach that addresses the effect of normal human tendencies and habits are now available for golfers of all levels. Stay tuned to this blog for more information, coming soon.
[/subscribelocker]
Photo by Keith Aliison