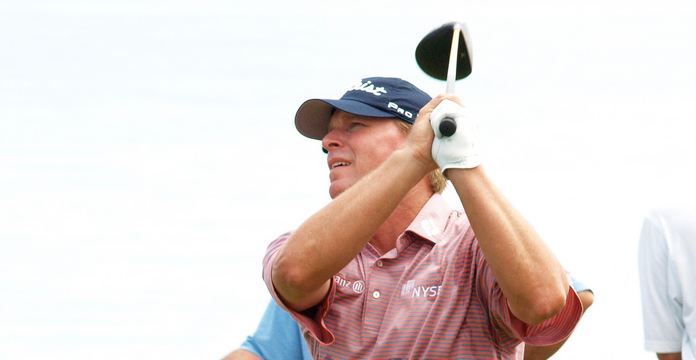 Think Less and Play Better Golf
Isn't it amazing how everything in golf is better today, except how well the average golfer plays. When you consider the drastic improvement in golf clubs, golf balls, golf course conditions and all of the training aids and video analysis you would think everyone would be able to play at a fairly high level with just a little practice.
With all of this available to us why do most golfers still look like they are chopping wood or killing snakes instead of having a beautiful flowing swing like Ernie Els or Fred Couples? Am I alone in recognizing that golfers aren't getting any better because they have information overload? If you think about how we perform our best at anything it is when we do it with little thought and more trust our ability to create.
I believe that we need to get back to simple principles that allow us to "play golf" and not "golf swing" and eliminate the 14 point check list, i.e. straight left arm, keep your head down, bend your knees, etc. etc., that is strangling the average golfer. After all golf is played under constantly changing conditions and no two shots will ever be exactly alike.
These principles are very basic and extremely logical and personal to us. We use them every day in our normal activities without much thought and learned them at a very early age. They are balance, control and vision or creativity.
Balance In The Golf Swing
Balance is simply the way we coordinate our movements between our eyes, hands, feet and body to perform a task. With most activities we simply try to find the most efficient way to perform it based on our abilities but in golf we have been told it is not natural therefore we need to manipulate our body in order to play. Golf balance simply needs to be seen as a dynamic flowing movement of the entire body. Balance is a skill that can be worked on during every practice session.
Control In The Golf Swing
Control is simply maintaining control of a golf club in a way that allows you to perform with dynamic balance efficiently. The only thing you need to figure out here is what is the best way to hold the club, based on your strength and abilities, so you can maintain it while in motion.
Vision
Vision is nothing more than creating a road-map for how you want your body to perform the task or shot at hand. It also requires you to anticipate what it will feel like as a whole movement not a series of mechanical positions. This is where you get to be you and create was feels the best to you not what you are told you should look like.
Having talked to, learned from and taught some of the games greatest players I will tell you that they all agree they play their best when they aren't thinking about their golf swing and are just playing the game. Even Ben Hogan admitted that he didn't play to his potential until he stopped thinking about his swing in competition. Many Tour players are no longer analyzing their swings and just focusing on these 3 key principles along with a better mental game. For more information, you can download our Free Mental Game Fundamentals eBook here. 
Now let's get all golfers to take charge of their abilities and enjoy this beautiful game to its fullest!
Photo by Keith Allison