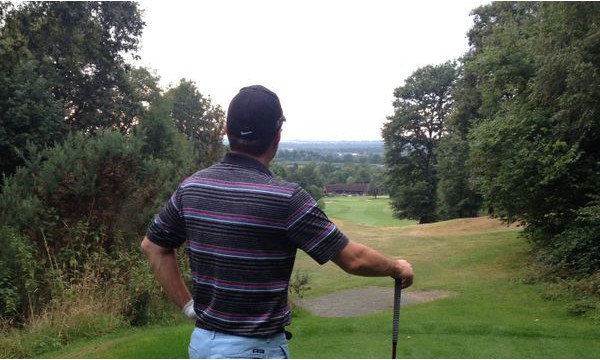 Why Tom Watson can win The Open Championship
We all know that golf is a crazy game. And Tom Watson leading The Open after three rounds is a testament to that. That a guy of 59 years old can lead going into today's final round at Turnberry will no doubt have many "old-timers" dusting off their sticks and dreaming of new career.
However, it is no coincidence that so many of the more "experienced" players have graced the leaderboard. The Open Championship is probably the most "mental" of all the majors. The "bomb and gauge" players that now consistently perform well on the PGA Tour are nowhere to be seen. That type of golf does not work at The Open. It is pure golf, a game of strategy, and rewards the thinking player over the power hitter. This was how the game was orginally intended to be played. You have to play smart and be very patient.
Playing Golf Like Watson
The key to playing links golf successfully is about hitting the right spots and using the contours to maximize roll from drives and to get close to the pin on approaches. Tom Watson has been hitting 300+ yd drives, purely because he knows the spots to hit. Take yesterday's approach on 17. It was no fluke that the ball took a hard bounce left and rolled into the center of the green. Experience and well thought out shots helps enormously at The Open.
The short game and putting is where this championship will be won and lost. On links courses, there is no right way to play a shot within 50 yards. The subtle slopes can affect the ball in any number of ways depending on the line chosen and the trajectory of the shot. It is all about using your imagination and being creative, which Tom Watson has in abundance. Visualization, feel and commitment are the key ingredients. The is what I try to instill in my students and you can learn how to do it through my audio teaching.
Having won the Claret Jug five times, Tom Watson has more than enough experience to handle the pressure of a final day. But ultimately we all know that it's going to come down to how well his rather jerky short putting stroke can handle it also. He has the composure to deal with the inevitable double bogeys and the patience to know when and when not to attack. I hope for golf's sake that he does it. It would show the world that this game is not about how far you can hit it, but how playing smart and thinking your way round can be just as effective.
*Photo by Keith Allison