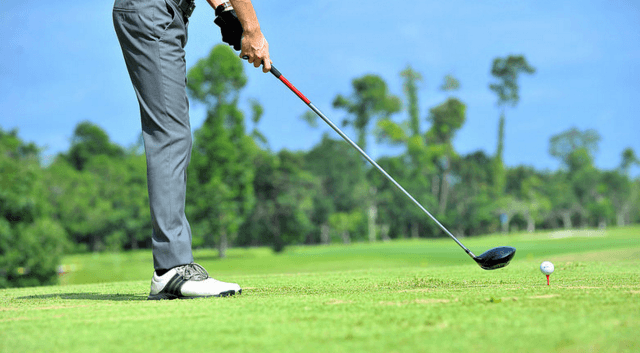 From Angry Golfer To Zen Golfer
At this week's Masters Tournament, the quality of a player's thinking and their emotional control is going to be paramount in their success.
With The Masters being one of the biggest tournaments in golf, and for most players the most important, there's an enormous amount of pressure to play well.
And then there's the golf course. Augusta National is one of the most mentally and physically demanding golf courses in the world. If you lose focus for a second, you are penalized.
Darren Clarke said this week:
"You are on the edge of a double bogey on every hole here, without hitting a bad shot."
When those mistakes happen, it's not so much the severity of the mistake, but more so how a player responds to that mistake, that is most important. If not handled right, the stress and loss of focus will cause even more of them.
Being able to control your emotions is a big factor in how good you become. Most golfers believe their success depends on how good their swing is. However, the players that reach the top know that the mental and emotional side is just as important and this is a skill, not a God given talent.
Recovering from mistakes in golf
I'm sure you've had rounds where you've let the frustration from making a mistake turn into another one, and then all of a sudden, you're caught up in your emotions and unable to think clearly and make good swings. Let's take a look at why you might be so frustrated:
You've been playing well in practice but you can't understand why it's not transferring to the course
You made a silly course strategy mistake
You got a bad break, like being buried in a bunker or a bad lie in the rough
You missed a putt you expected to make
You're playing with others who you don't know and you're playing poorly
Slow play of partners or the group in front
Do you currently have any techniques to accept bad shots, calm yourself down and get back in the present moment?
At Golf State of Mind, we not only make you aware of how you're losing shots to your mental game, but we provide solutions.
Solutions To Frustration and Anger on the golf course
Here are a few things to think about next time you're frustrated on the course and feel like slamming a club into the ground after a bad shot.
Failure is ok. Making mistakes in golf is part of learning. Whatever you did, it was something to learn from and become a better player
Bad breaks happen to all of us on the course, even the top players. It's your responses to those bad breaks that makes the difference
The next shot needs to be played as if there is NO past or future, just the present
Allow yourself to get frustrated, but make sure you snap out of it and get back to the present quickly
Use stress-coping strategies such as breathing techniques for golf to calm yourself and quieten your mind
Be mindful – work on paying attention to your senses – what you see, hear and feel
Accept the (good or bad) outcome of every shot before you play it
Shift your expectations from shooting a good score, to following your routine
Remind yourself of this list next time you hit the course and work on becoming a "Zen Golfer".
Photo by Katja Hasselkus