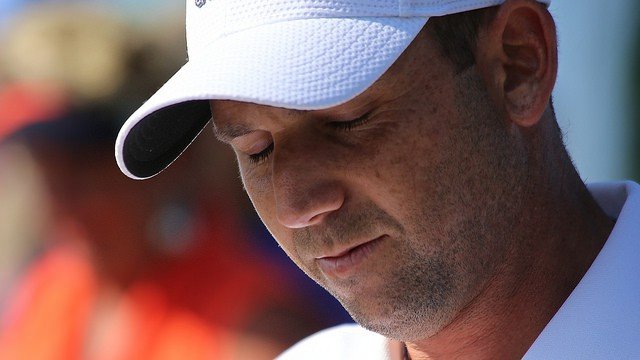 Sergio Garcia Takes His Frustration Out On A Gorse Bush
We've all seen Sergio get a little upset after less than satisfactory shots, but here's another example of him letting his emotions get the better of him during his post shot routine.
You probably remember the time he took out a bad shot on his right shoe, this time it's a gorse bush.
In true Sergio fashion, he was able to show his mental toughness for golf by bouncing back from a bogey on that hole to make an eagle on the following hole.
A couple of mental game lessons to be learned:
1. Have a pre-planned post shot routine which attaches you to the emotions from good shots, but detaches you emotionally from bad shots
2. Don't mess with the Scottish gorse – it always wins!
A good post shot routine is about being able to anchor good shots and be objective about bad shots. We can learn a lot from our bad shots, but try not to do too much of that learning on the golf course. Quickly reflect on what could have caused it (was a process or an execution mistake?) and move on. The key is to respond, not react. If you're reacting, you will become more anxious and tense which will lead to more bad shots. Next time you're on the course, notice whether you are reacting, or responding and make it a goal to ACCEPT, whatever happens out there. Acceptance is all about learning to stay present, which takes practice.
Photo courtesy of Corn Farmer